Benefits of Custom Software Development for your business
Get the
latest updates

about our blog posts.
Subscribe so you don't miss out!
The technology used by today's businesses is constantly evolving, which means that the programs on offer are not always up-to-date or tailored to a company's unique needs. At Lizard Global we understand that turning to custom software development seems to be the most efficient strategy to enhance the productivity and competitiveness of the company in the market.
For instance,
WAPA
is a custom software development project that we worked on. The goal of the project was to provide the client with real-time tracking technologies, proactively tracking vessels, voyages, and HRAs (High-Risk Areas), in order to estimate the exposure to theft or damages. We used a variety of technologies in order to develop this custom solution, including AIS (Automatic Identification System) and GPS (Global Positioning System).
Lizard Global will provide you with all of the great benefits of custom software development in this article.

But first, let us go over the fundamentals.
Why Custom Software Development?
We at Lizard Global keep in mind that custom software development is the process of creating a piece of software that is designed specifically for a particular customer or target audience. Unlike off-the-shelf software, which is created to be general enough to meet the needs of a wide range of users, custom software is designed to meet the specific needs of a single customer.
This means that it can provide a number of advantages over off-the-shelf solutions, including improved effectiveness, greater flexibility, and better customer service. In addition, it can often be done at a lower cost than purchasing an off-the-shelf solution.

In addition, the right digital solution is highly scalable, so it can grow with your business. As your company expands, it will allow you to add new features and functionality to keep up with your competitors. Such as, keeping up with the software trends or the security needs that you prefer, etc. In the long run, custom software development can help you beat the competition and strengthen your competitive advantages.
Benefits of Custom Software Development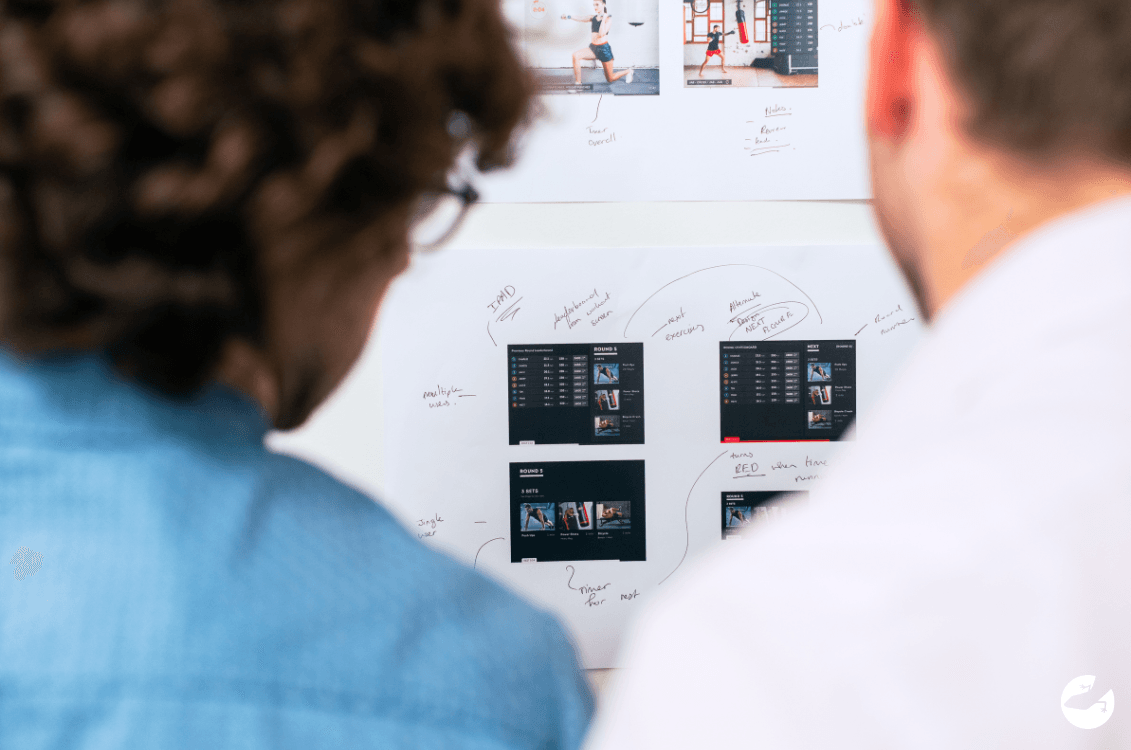 While custom software development can be costly and time-consuming, it can also offer significant benefits to businesses. Let us now look at the top six benefits of custom software development:
1. Tailor-made Solution
There are many advantages to custom software development, as opposed to using off-the-shelf solutions. Perhaps the most important advantage is that custom software is tailored specifically to your company's needs.
If you're looking for a custom software development partner to help you
automate your business
processes, you're in luck! This means that we will be much more effective in helping you achieve your goals. In addition, custom software development provides an opportunity to optimize business processes. This can lead to increased productivity and efficiency for our clients.
2. Increased Reliability & High-security Level
The success of any organization depends on security and reliability. Custom software development solutions can guarantee that all the regulations are being followed and all the confidential data is protected. A higher level of protection is required in software programs of enterprises for the success of the organization.
We as a company understand the importance of security and compliance and provide a tailor-made software solution that includes all the features to maintain security. We provide regular updates to keep the software up-to-date with the latest security standards and ensure that your application's confidential data are
safe and secure
.
3. Ongoing Technical Support & Maintenance
At Lizard Global, our developers and specialists develop solutions specifically for our client's needs. It'll work exactly as per their business needs, while providing a user interface that is optimized for the target audience. It also allows for innovation, doing things better or more efficiently than a generic software.
Once the software is developed, our team can provide ongoing support and maintenance. They are familiar with the custom software that has been developed and are able to quickly resolve any issues that may arise. Having ongoing technical support is essential in maintaining the custom software and keeping our clients' business processes running smoothly.
4. Easy to Integrate Into Company Workflow
Another key benefit is that custom software solutions are easy to integrate into company workflows. This is because custom software development takes into account the specific business requirements of a company.
As a result, the custom software solution will seamlessly fit into the company's software ecosystem. This can save our clients time and money in the long run, as there will be minimal technical training for employees to utilize the new software solution. In addition, it can also lead to increased efficiency and productivity within the business.
5. Mobile-first Solution
To our surprise, As of 2021, smartphone users are using an estimated 6.23 billion smartphone subscriptions. Custom software development is the way to go if you want your business or website's message and brand visibility on par with competitors.
The off-the-shelf solutions are not always mobile-ready, which means they may lose out in today's competitive market of customers who use their phones as an extension of themselves.

The integration of our mobile solution with custom software can be done through app development. This allows us to build an application that is tailored specifically to the customers' needs, increasing our clients' engagement and retention rates in turn.
6. Compatible with Your Outdated Systems
We know that you're all excited about the new software development process, but why stop there? The main reason for choosing custom software development over ready-made products is that you can connect with your outdated system without paying a license fee.
Furthermore, the personalized software is designed to help you integrate with any application, old solution, existing systems, and third-party API.
Want to Develop a Custom Software for your Business? Partner with Lizard Global!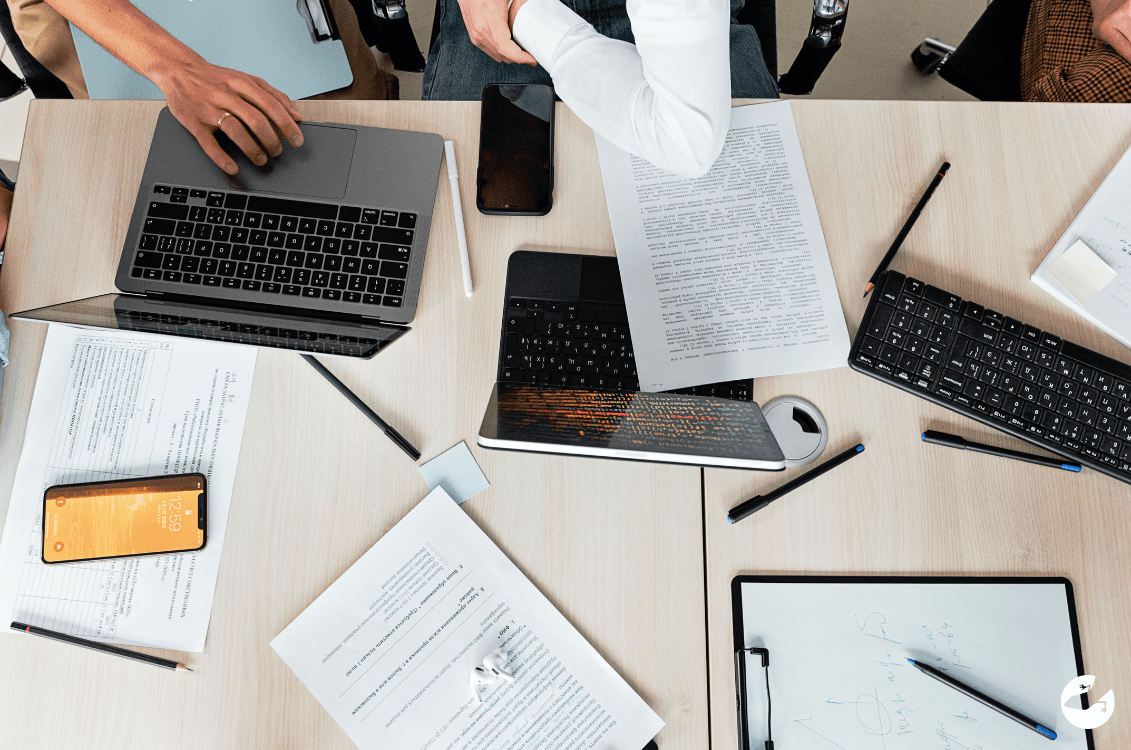 Making wrong decisions may be very costly, so choose the most effective solution through which you will be able to serve your customers better without compromising on the profits that you are getting.

With a team of experienced and qualified software developers, and proficiency in various latest development tools & technologies, Lizard Global is able to craft highly customized solutions that help businesses optimize value while also increasing efficiency.
We'd love to hear about your ideas and find out how we can work towards a mutually fruitful partnership. Hit us up in the contact form, and we get back to you as soon as possible.
Let's get to work!