How to make sure your app idea will succeed
17 Apr, 2020
Lotte, Digital Content Specialist
Get the
latest updates

about our blog posts.
Subscribe so you don't miss out!
Nowadays there's an app for everything. From to-do lists and time trackers to multi-functional instant-messaging platforms and high-end photo/video-editors. You have all you need on just one device, not much bigger than the size of your hand. All these applications once started out as an idea, a thought that popped up during your evening shower, or when you were daydreaming during an early meeting. But whereas that idea might have been very innovative ten years ago, with currently 2.2 million apps in the Apple Store and 2.8 million apps in the Google Play Store, it's becoming increasingly challenging to come up with something new.
How to begin?
So, do you have a great idea, and do you think you have it in you to become an "appreneur"? Before you rush into the whole process of turning your idea into a successful application, you have to make sure you know exactly what you need to end up with a successful product. Take a pen and some paper and write down everything you've already come up with regarding the main functions of your new app. Once that's clear, it's time to take a look around the market to make sure your idea isn't already turned into an app. And if so, find out what you have to do to make it better than the already existing product. Let's start with a few questions to ask yourself before you start your journey as an "appreneur".  
Who am I making this app for?
What is the problem I'm trying to solve?
What is the main function of my app that could solve that problem?
Does this solution/app already exist?
If so, what can I improve to make my app stand out?
If not, how do I make sure no one can make a better version of my app?
Market research
Starting off with proper market research is never a bad idea. Especially because there are so many apps on the market, there's a good chance your idea might have already been turned into an application. If not, there must be at least some competitors with a similar idea. Take a look at their apps and see how they implemented certain features and designs, and try to come up with improvements. Perhaps your idea is already unique enough to make it stand out, or you might want to put extra attention on an extraordinary design, outstanding features, a catchy name, or other qualities that could make your app better than the other 2.5 million apps out there.
Target audience
When you have good insight into your competitors, you might want to think about your target audience. A common mistake made by app creators is not narrowing down the group of end-users they make their app for. Having a clear and defined target audience is essential for creating a successful application, as it helps you develop a greater understanding of your audience, and improve your product based on the needs of the end-users. In our article on Design Thinking you can read about the importance of understanding your end-users, and how this contributes to the success of your end-product. Only when you have a crystal clear vision of the problems and needs of your audience, can you successfully identify solutions.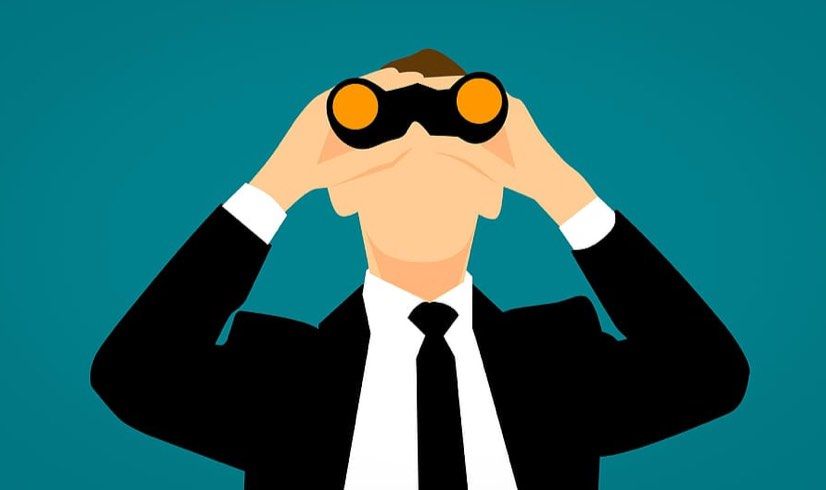 Digital Conceptualisation
By now, you should have a clear image of your idea, and you can begin thinking of ways to turn your idea into a product. An important part of the process towards developing an application is Digital Conceptualization, with which you turn your idea into a concrete concept and a strong basis to build upon. Because it can be challenging to do this on your own, full stack Digital Agencies often provide this as a core service within their package of software development. They can look at your idea from a professional and experienced perspective, and they can often better define what challenges your target audience is facing. They have probably dealt with these challenges before, and know how to create a high-level digital solution and clearly describe the main components needed for developing that solution.
Common mistakes
Partnering up with a digital agency to help you with the digital conceptualisation of your product will not only save you lots of time, it'll also prevent you from making some of the following mistakes that caused millions of apps to fail in the past:
There are too many cooks in the kitchen
There are many benefits of choosing to partner up with a full stack digital agency. Not only does it take a lot of time and effort to gather a team of separate parties for developing your application, the experience of teamwork and collaboration within an all-in-one digital partner often results in a much more coherent and aligned end-product.
Death by features
You already know why it's important to specify your target audience and don't make that group too large. This also counts for the features you want to implement in your application: keep it simple and limited. Although it might seem like a great idea to provide your end-users with as many features as possible, it's the simple apps that often achieve the greatest successes. End-users want their products to be straight-forward and simple, rather than multi-functional in a way it takes them weeks to understand how the app actually works.
Not thinking about budgets and limitations before diving into development
Turning an idea into an application costs money, time, and effort, and that's the harsh truth. Make sure to read about all the ins and outs of developing an application - from budget estimations to experiences from other "appreneurs" - before you make arrangements with developers and agencies. Think about how much you want to invest, and consider the fact that you might have to spend more than you initially planned to. Make sure you not only consider the basic costs, but also additional costs that are not as obvious as the costs of design and development. Think of the money that'll be invested in advertising, marketing, hosting costs of the website, and maintenance. All these additional costs can eventually build up to a bigger budget than you would expect.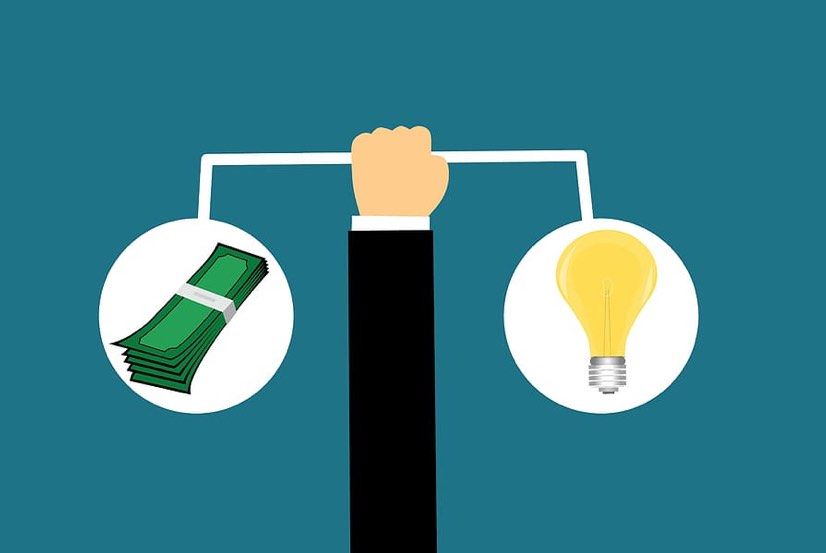 Not thinking about the future & focussing too much on trends
You've probably noticed it while scrolling through App Stores during (international) holidays like Christmas or Halloween: many apps are made for just a specific theme or trend. That's not necessarily an issue, but it is when you plan to have a long-lasting app that's not relying on the popularity of a certain trend or theme. Make sure the app you're making isn't focused on a service that's based on current times, but also on the future. Take, for example, a productivity application consisting of a calendar with featured to-do lists: Not only do countless people use a calendar every day, there will also always be a need for it.
Not thinking about what happens after your app is developed and ready
Now, you have your app developed. It's there, hiding somewhere in a lonely corner inside the App Store, and the amount of downloads have been stuck on a mere twelve for a few weeks now. Obviously, that was not what you had in mind when you invested so much in turning your great idea into an application. A common and easily avoidable mistake is overseeing the process after product delivery: a Go-to-market strategy that smoothly guides your product from delivery to a strong and competitive position on the market. This consists of a concrete plan and the organization of delivering unique value propositions of your app to your end-users. Just like Digital Conceptualisation, go-to-market services are also provided by most full stack digital partners.
Need a hand?
Are you ready to turn your dreams into reality? Lizard Global is a full stack digital partner, providing our clients with a complete package of services to turn your innovative ideas into concrete digital concepts, sleek designs, professionally developed products, and eventually, a successful and competing market-ready application.