Meet the Lizards: Guido Van Beek | Co-Founder & CTO
19 May, 2020
Lotte, Digital Content Specialist
Get the
latest updates

about our blog posts.
Subscribe so you don't miss out!
Every now and then we give you a sneak peek into the Lizard Global Family and their role within the company. This time, we sat down with our KL-based CTO and Co-founder Guido, who has a passion for and a sharp eye for technology and clean and efficient code since he was about 5 years old. His excitement for the future is undeniable, just like his deep-rooted passion for programming.
Can you begin with a short introduction of yourself and your function within the company?
"I founded Lizard together with Jeremy in 2013. Being in charge of the technical team, I naturally took up the role as CTO. We were an all-round development studio back then and developed in practically every known framework, language and platform. And I guess this would be my speciality. I adapt easily to new technologies and as such have a wide experience in software development."
How did the idea come up to start Lizard-Apps?
"I had a small development studio in Amsterdam, working mostly for creative ad agencies. I had more work than I could handle and kind of grew from a freelancer into being an employer. Finding developers in the Netherlands was not easy for a small company, and I knew that talent was not only bound to our Dutch borders. Jeremy and I were already long time friends and he listened to my complaints. One summer in 2012, he came to me and proposed the idea to move the development to a country where international talent was easier to hire and attract. I liked this idea and was ready for change and within 6 months I moved to Malaysia."
What made you choose for Kuala Lumpur (Malaysia) in specific?
"The plan was to go there for just three months, only to test the waters. Kuala Lumpur was not per se the place to incorporate. I traveled around Southeast Asia quite a bit, but KL had a couple of big advantages: First of all, the language. Everybody speaks English and everything is written in English. Second was the MDEC, a semi government organisation to stimulate multimedia development in Malaysia, which would allow us to hire talent across the border and relatively easily get them a working permit in Malaysia."
"Malaysia is the perfect country to attract all this global talent. The food is good and diverse, the culture is a mix of practically everything, the climate is great and the living is easy."
"After the first three months I immediately booked a one-way ticket back and now almost 8 years later we have a 30+ team in KL alone with over a dozen nationalities all bringing in their own culture and expertise."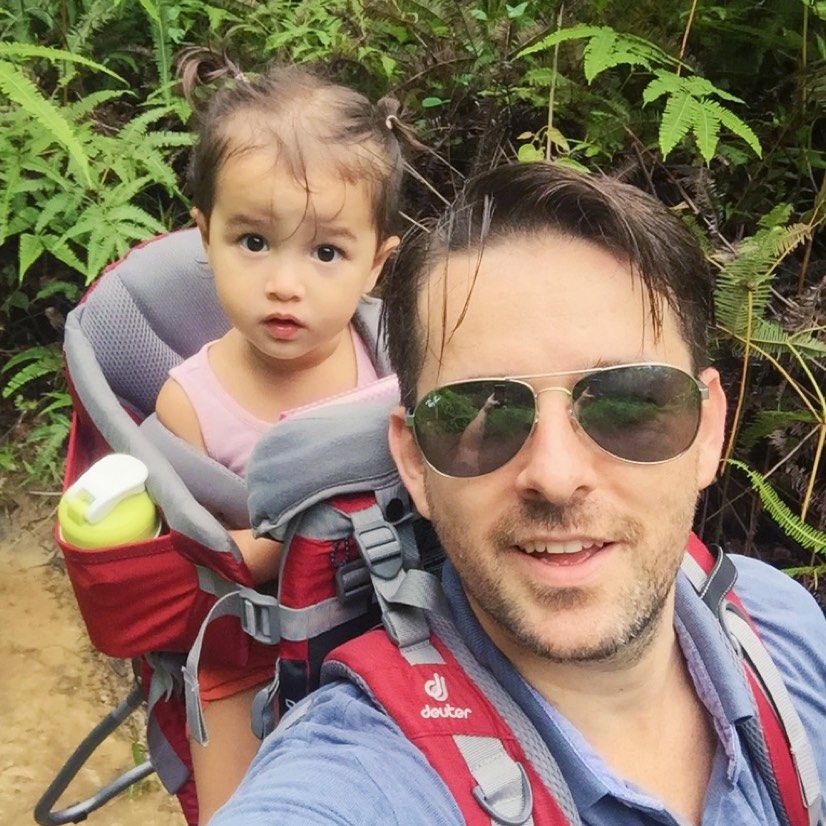 What does programming mean for you?
"I was one of the lucky people that got in touch with programming at a very young age. Starting with the Commodore 64 at around 5 years of age, gave me a deep understanding of computers and software. Nowadays, we don't really have to solve problems involving efficiency anymore. Discussions on which iteration is faster, or how to utilise resources best are kind of in the past now with frameworks and compilers that take care of this for a big part. However, I can find pride in delivering more efficient code, more reusable code, cleaner code and finding the simplest solutions to the biggest questions. This is something that our clients can expect in every piece of code that we deliver. The growth of Lizard Global in terms of people, but most of all in clients, changed my role to a more strategic one."
What are your pros and cons of working at Lizard Global?
"Only pros, but I might be a bit biased. Being the founders, Jeremy and I tried very hard to create an atmosphere where we would like to work. We always focussed on results and everything else was secondary. In that sense, we might be a typical development company. People work their own times to a certain extent, dress the way they feel comfortable, we put a lot of trust in people. There's practically no hierarchy. We encourage people to speak their minds. When Terence joined the management team a couple of years back I think he brought even more transparency and flatness to the management."
"I'd like to think that we can talk to each other as you would to your family: openhearted and not afraid to be opinionated."
What are the most treasured things you've learned as an entrepreneur?
"I never worked for a boss before, so I don't really have anything to compare it with. Being an entrepreneur is dealing with a mix of opportunities and insecurities, but I don't really mind the insecurities. When we just started, tough times sometimes meant working long hours and weekends, putting all your savings in to fill the gaps. And it can feel slow, but over the past 7 years growth was exponential. What I like most about being an entrepreneur is being responsible for my own problems. There's no safety net and there's nobody to complain to, you just have to deal with everything and make it better. You can ask for help, you can ask for advice, but nobody will do the work for you."
The company has changed and grown a lot during the past years. Where do you want to see yourself and the company in five years?
"Since we adapted to an agile methodology, we've seen more success in products. Many clients embrace agile, especially once they've seen that the results are better and the products are better aligned with the target users and business goals."
"In five years, I hope we don't have to convince our clients of the benefits of agile anymore, and that the whole world is agile by default."
"Seeing big corporations organising internal workshops to educate their staff on Agile methodologies and lean/design thinking is a sign agile methodologies are gradually becoming the norm. And when it does, we can build even more exciting projects, working even more on the edge of new technologies. I foresee global growth with multiple specialised hubs around the world and more consultation on product/software strategy. In a nutshell: I see a bright future."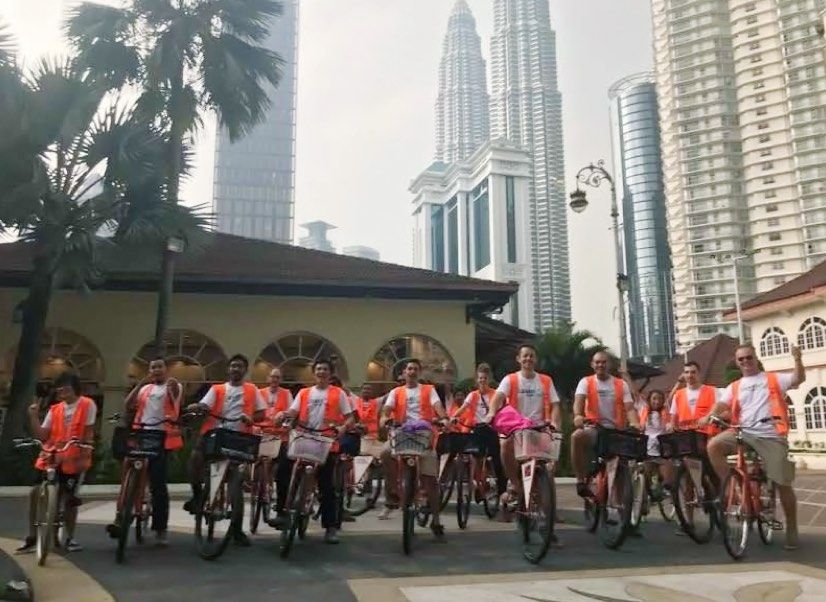 What do you think makes the Lizard Global unique and standing out from other digital agencies?
"As odd as it might seem, digital agencies are usually not so technical. I can name a dozen agencies without their own development team. Lizard Global, on the other hand, has its roots in technology. We look at problems from a technical point of view and we add business logic and creative design to that. Most of all, we can do everything in-house and all departments understand each other's methodologies, which are as aligned as possible. We are tech enthusiasts and we create cutting-edge technology, we don't just claim to do so."
"As a company we have to make sure we are on top of the latest technologies and implement them to yield competitive advantages for our clients."
Are there specific plans or projects in the close future you're looking forward to?
"We are currently working on a lot of in-house modules, ready to use for clients. Think along the lines of transactional email, localisation, authentication, onboarding, etc. The ultimate goal is to develop products faster to be able to test them sooner on the target audience and work as agile as possible. I'm very much looking forward to this, as I can't wait to see how these modules will contribute to a better focus on the actual business goals of our clients."
Any last words?
"It's been the best time of my life as CTO of Lizard Global, and I hope there are many more years to come. I'm proud of the team we created and the team itself. I know working for a medium-sized company is not always easy, but I also think it can be much more fun and rewarding. We will grow bigger, but we'll never be a corporation."
We keep growing
We've come a long way since the foundation of Lizard Global, formerly known as Lizard Apps. And guess what? We're not about to stop. Our company is focused on the future, always aware of new technological developments and innovations. We gladly guide your business towards digital success, and we aim for a long-term partnership in which we grow stronger together. Interested in partnering up? Or excited to join the Lizard Family? Let us know! You can reach us on our social media channels, and via our contact form.