The perfect guide for setting up a new business app as a startup founder
Get the
latest updates

about our blog posts.
Subscribe so you don't miss out!
Everyone has a groundbreaking idea at some point in their lives. However, it takes more than just an ingenious mind to transform that thought into a successful reality. For most people, the challenges involved in bringing a startup to life are simply too great to overcome. This is where startups like yours come in. By taking on the risk and uncertainty of launching a new business, you provide a valuable service to the economy. In return, society offers you the resources and support you need to succeed.
One of the most important decisions you will make as a startup owner is whether to build a mobile app for your business. Whether it's necessary. Ultimately, the decision of which platform to build your startup depends on your specific needs and goals. No matter what challenges you face as a startup owner, remember that you are not alone. There is an entire ecosystem of resources and support available to help you succeed. With hard work and dedication, your startup and whether to build an app for your company can make a significant impact.

Since the world is going digital, and the most amount of time we spend is hooked to a screen, any successful small business is involved in a startup app development solution. We will break down the steps that can help you make the cut and are crucial to successfully run a startup through a mobile app.
1. Validate your idea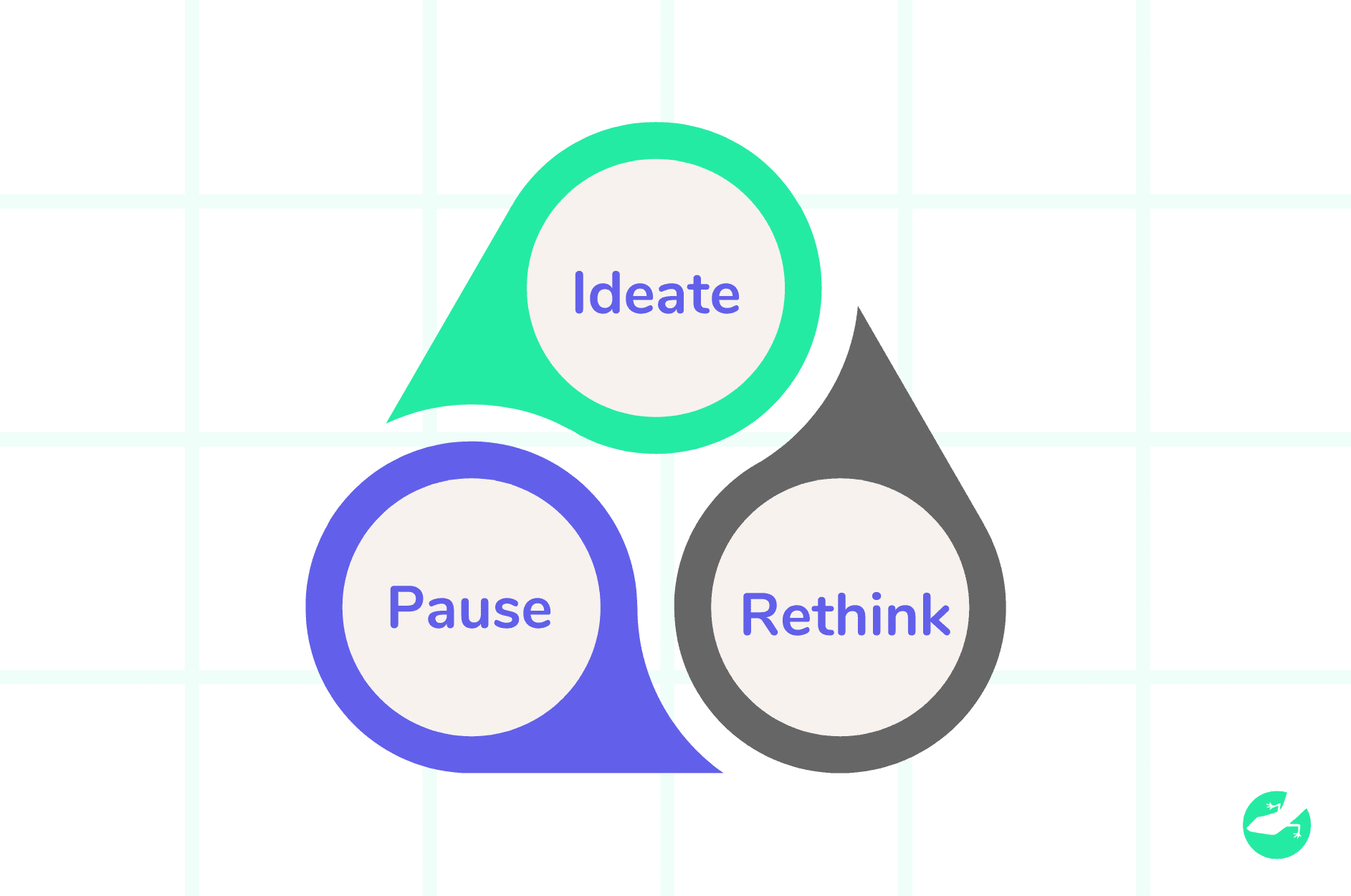 When it comes to developing new ideas, it is important to take a step back and consider all of your options before moving forward. Making a list of all potential ideas can help you gain perspective and clarity on which direction to take. This process allows you to brainstorm different possibilities and evaluate the pros and cons of each option. It also gives you a chance to reflect on your own goals and what you hope to achieve with this new project. By taking the time to consider all of your options, you can be sure that you are making the best decision for your business or venture.

Before investing time and resources into developing a new product, it is important to make sure that there is a market for the item. One way to do this is to get feedback from leading experts in the field. An experienced mobile app company can help to assess the potential of the product and validate the idea. Through a series of discovery workshops, the consultant will gather information about the product and its feasibility. This process helps to ensure that the product is viable and has a chance of success on the market. By getting expert input early on, you can avoid costly mistakes and increase your chances of developing a successful product.

The process of ideation is important in order to generate new ideas, but it is also important to understand that there is always scope for improvement. Sometimes, the entire process can lead to new outcomes that were not initially considered. It is essential to be open-minded and to never overlook other ideas. Overlooking potential solutions can lead to suboptimal outcomes. In order to avoid this, it is important to consider all options and to constantly strive for improvement.
Before embarking on any new business venture, it is essential to have a comprehensive understanding of the problem you are trying to solve and the solution you are offering. This may seem like common sense, but it is interesting how many entrepreneurs fail to do their homework before launching their product or service. Not only do you need to be clear about your own vision for the business, but you also need to have a deep understanding of the needs of your
target market
. Otherwise, you risk developing a solution that no one wants or needs.
2. Detail-oriented market research
No matter how cutting-edge or innovative your product may be, it will never reach its full potential unless you take the time to establish a target market. Mobile app development is a highly competitive industry, and without a clear understanding of who your target audience is, you will quickly get lost in the shuffle.
The first step is to conduct a thorough market analysis to identify the needs and wants of your target customers. Once you have a firm understanding of their needs, you can begin to tailor your product accordingly. It is also important to establish a strong marketing strategy that will allow you to reach your target audience effectively. without a well-executed plan, even the most revolutionary products will struggle to find success.

When launching a new product or service, it is essential to carefully study the competitive landscape. Why? This means taking a close look at the existing players in the market and understanding their strengths and weaknesses. It also involves conducting a competitor audit, which can help to identify gaps in the market that your product or service can fill. Furthermore, research on apps that have failed can provide valuable insights into what not to do.

Preliminary research is a crucial step in the product development process. Conducting surveys helps to understand the user demographic and engagement. This information is essential for building a product that the target audience will actually use. Keep in mind that user engagement is key, so at every step of development, make sure to keep your niche audience in mind. Doing so will help ensure that your final product is something that your users will truly want.
3. Focus on designing an impeccable UI/UX
The role of UI/UX design is not limited to creating an appealing interface. The application must also be usable and functional. Many successful startups have one thing in common: impeccable design. Whether it is Instagram, Canva, or Facebook, you will find that these applications all have intuitive design. Intuitive design makes apps easy to use, which is essential for User Experience. Moreover, good design can make complex tasks seem simple.
For example, designing a search bar that can filter through a large amount of data requires both creativity and technical skill. Good UI/UX design takes into account the user's needs and the client's business goals to create an effective solution. Thus, the
UI/UX team
plays an important role in the success of startups.

Therefore remember, great design is not only about making something look good; it is also about making it easy and enjoyable to use. Creating a beautiful and user-friendly interface requires a deep understanding of human behavior and how people interact with technology. In other words, UI/UX designers need to have a strong grasp of both psychology and computer science.
4. Let's jump into product development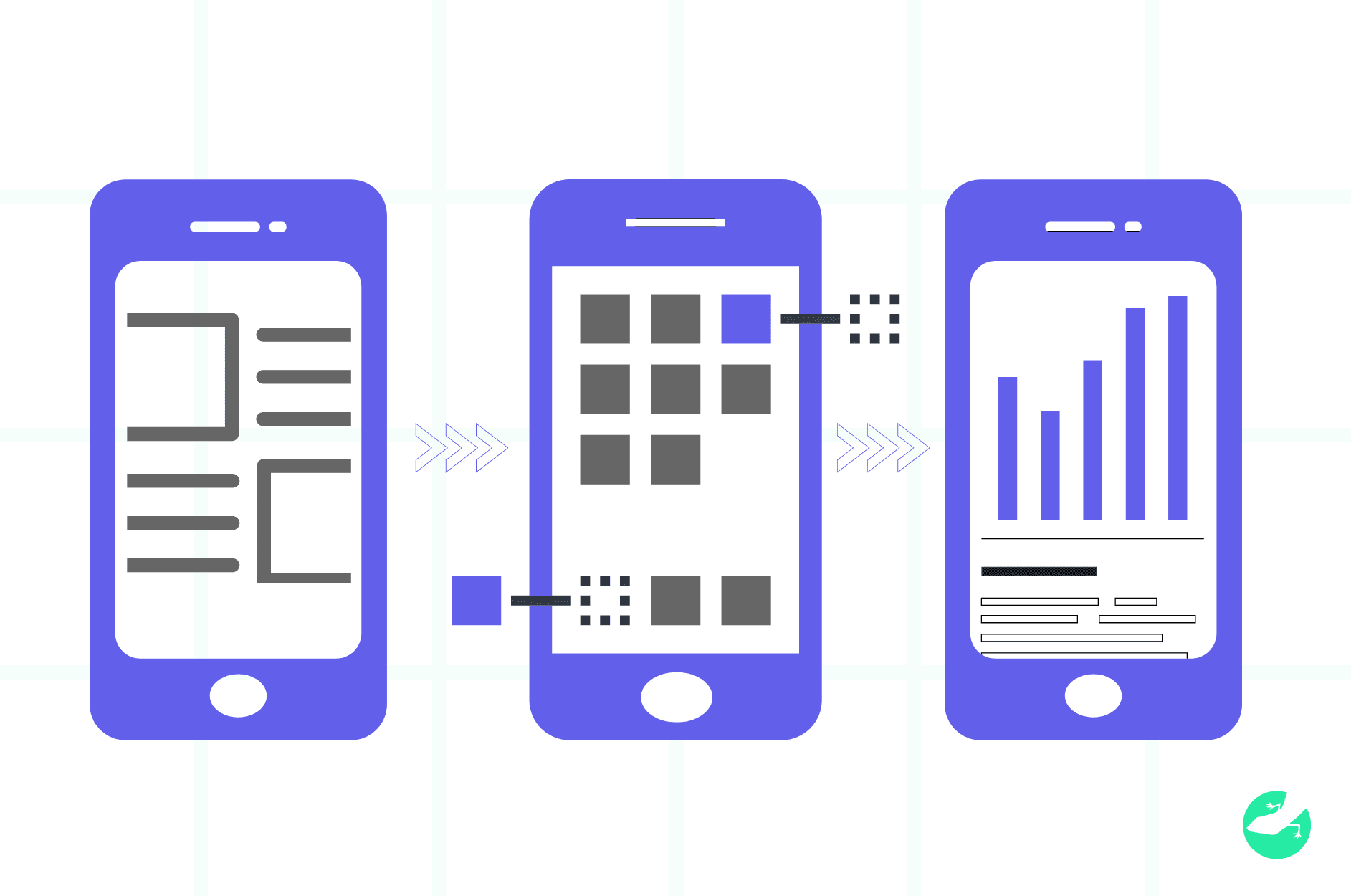 Before you jumpstart the development process, you would require an app development team. Here are effective ways to choose an app development company. This is where careful strategizing and planning comes into play. You need to take into consideration various factors such as size of the company, their industry expertise, cost and most importantly, their portfolio.
Once you have considered all these aspects, you can start shortlisting companies. The best way to finalize is by reading reviews or by taking referrals from people who have previously availed such
services
. This will give you a fair idea about what to expect from the company and whether they will be able to deliver according to your expectations. Only once you are completely satisfied with your research should you go ahead and finalize the deal.

As any business owner knows, challenges are inevitable. However, how you respond to those challenges can make all the difference in the world. When it comes to hiring a development team, there are two main options: an in-house team or a freelancer. Each option has its own advantages and disadvantages, so it's important to choose the option that best aligns with your business needs. For example, an in-house team may be a better choice if you need a fast turnaround time or have a complex product idea. On the other hand, a freelancer may be a better choice if you're on a tight budget or if you only need occasional development help. Ultimately, the decision of whether to go with an in-house team or a freelancer is one that only you can make. However, taking the time to carefully consider your options will ensure that you make the best decision for your business.

Being ambitious is great but we suggest, you do not get lost in a maze of features. First, concentrate on building an MVP for your app, address the core pain points and then gradually shift to improved features after garnering feedback from your users. The emphasis should be on the 'must-have' features, the 'nice to have' features can always be added later. For example, if you are building a productivity app, the core features would be something that helps the user manage their tasks better. Once you have these key features in place, you can start working on adding more bells and whistles. However, it is important to keep in mind that an app with too many features can be overwhelming for users and lead to them abandoning the app altogether. Therefore, it is essential to strike a balance between ambition and practicality.
5. Think about investments
However, securing venture capital can be difficult, and even if you are successful in obtaining funding, you may find that the money is not enough to complete your project. In addition, you may also face pressure from investors to achieve certain milestones or reach a certain level of profitability. As a result, it is important to carefully consider the costs of developing an app before undertaking such a project. But how do you go about attracting investors?
One way is to create an elevator pitch: a short, compelling summary of your business idea that can be delivered in the time it takes to ride an elevator. Your pitch should touch on what your business does, why it is unique, and what kinds of returns investors can expect. If you can capture an investor's interest in a matter of seconds, you'll be well on your way to securing the funding you need to make your business a reality.
Lastly, ask yourself if you do need an app for your business?
When planning a new app, it's important to think carefully about its purpose and how it will fit into your overall business strategy. Ask yourself whether an app is really the best solution for your needs, and if so, what kind of app will best serve your customers or clients. It's also important to consider how you will generate revenue from your app, and what costs you are willing to incur in order to develop and maintain it. By taking the time to answer these questions upfront, you can increase your chances of developing a successful app that meets your long-term business goals.
For instance one of the pros is. One way to make sure that your business stands out from the competition is to develop a custom-made app. Off-the-shelf solutions can be limiting, and they often don't take into account the unique needs of your business.

With a custom-made app, you can be sure that your software will keep up with your standards and help you stay ahead of the competition. In addition, a custom-made app can help you stick to the uniqueness of your business. Many businesses try to copy the success of their competitors, but this often leads to bland and uninspired products. By developing a custom app, you can make sure that your business retains its unique identity. In today's competitive market, a custom-made app can be the difference between success and failure.
Case studies from Lizard Global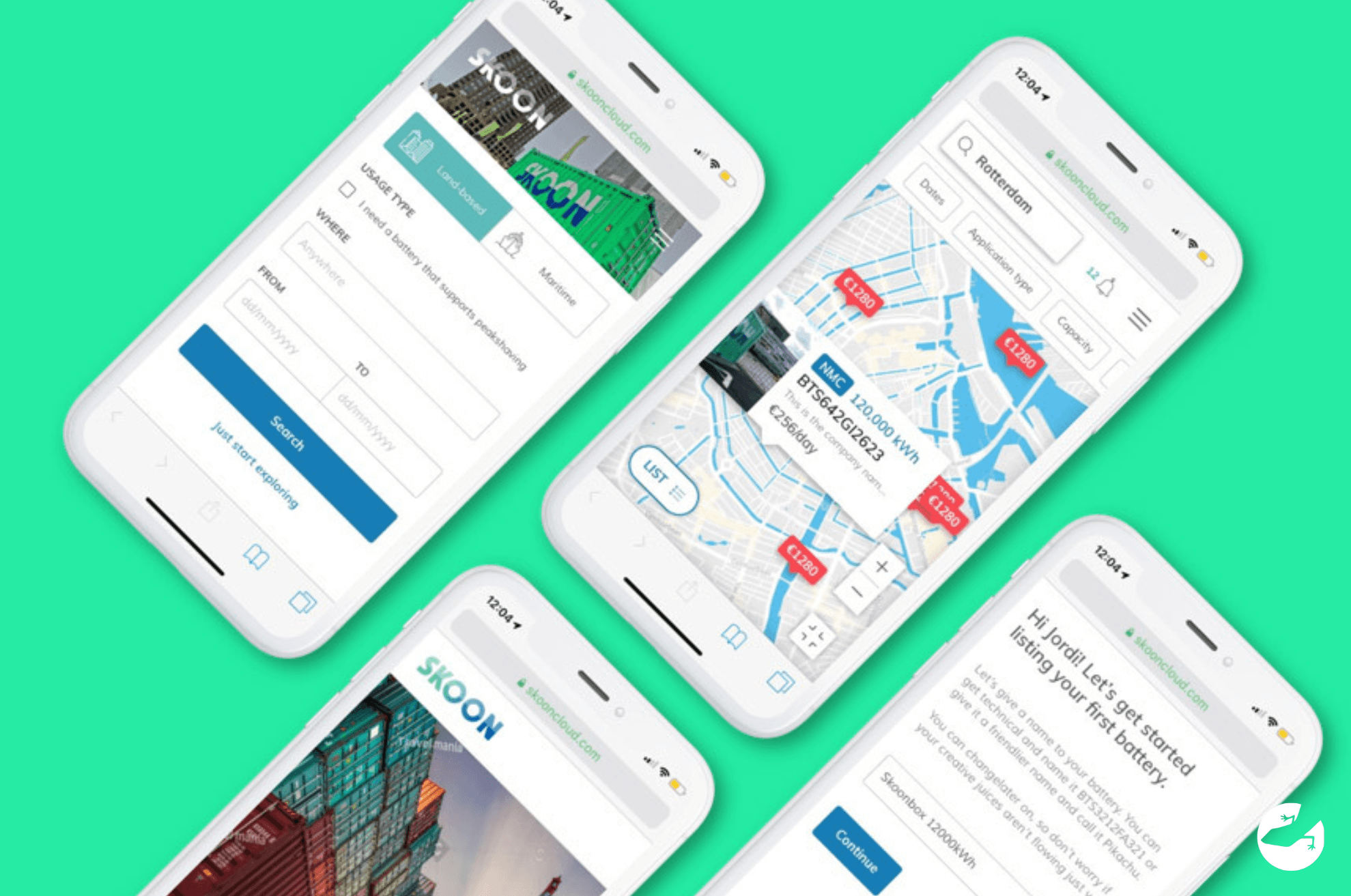 Client:Skoon.
Background: At Skoon, they believe in the power that renewable energy is the solution for reducing CO2 emissions in both maritime and land-based markets. Skoonbox provides a reliable mobile and decentralized energy source, and they consult external companies in finding solutions for mobile energy storage, for on- and offshore purposes. They are committed to finding more efficient and sustainable ways to power our world, and they believe that renewable energy is a key part of the solution. Skoonbox, we are doing our part to reduce emissions and create a cleaner, healthier world for generations to come.
Our Involvement: Skoon, in partnership with Lizard Global, has created an online platform that is user-friendly, secure, and capable of processing and storing data safely. The Skoon Cloud platform provides clean data visualizations and space for communication between owners and users of energy storage. This allows for large-scale deployment of mobile and clean energy on demand. The platform is secure and user-friendly, making it easy to manage energy storage systems. It also provides clean data visualizations, making it easy to understand and use the data collected by the system. Skoon's partnership with Lizard Global has resulted in a powerful tool for managing energy storage and providing clean energy on demand.
Conclusion: Our collaboration with Skoon is a perfect example of a successful partnership between two parties who are passionate about technology and sustainable solutions. Together with Skoon, we strive for a long-lasting solution for their Skoon Cloud desktop and mobile platform. The delivery of the end-product doesn't mean our collaboration is over. On the contrary, Lizard Global will continue to support Skoon in their future growth. We strongly believe that this is the way to work on important projects where all parties have a stake in the success. This type of collaboration enables us to tap into each other's strengths and create something that is truly great.
Final thought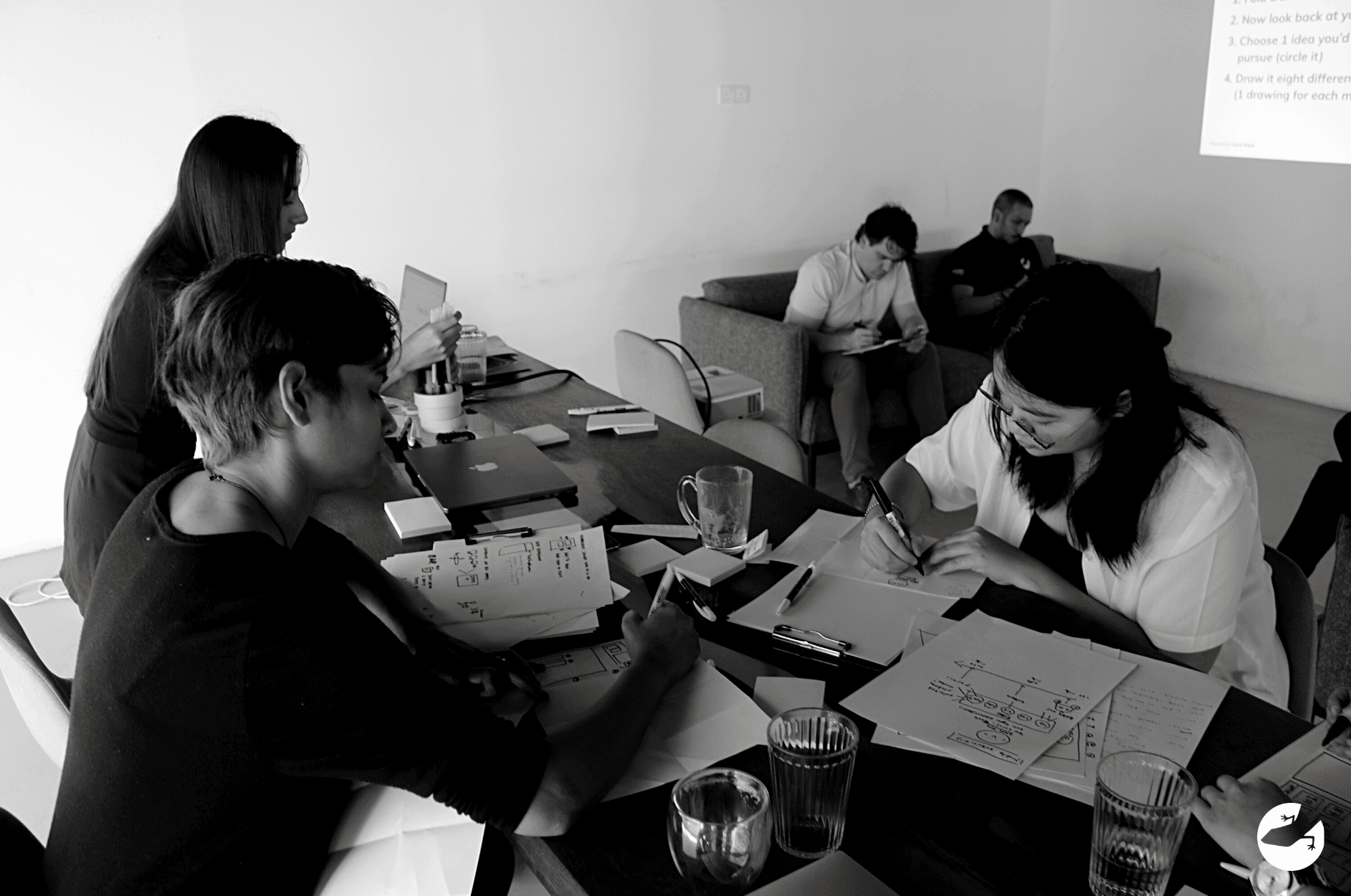 In the current business scenario, a mobile app is pivotal for the success of any small business. With the world fast moving towards digitalization, the time people spend hooked on to a screen has increased manifold. At present, Playstore and App Store are stuffed with myriads of mobile apps belonging to different genres like Business, Lifestyle, Educational, On-demand, etc. But it is prudent to realize that only a handful of apps get trending.
So, what is that which differentiates a successful app from the rest? The answer lies in its USP or unique selling proposition. The USP of an app must be such that it compels users to return to it frequently. Therefore, it becomes critical for businesses to involve themselves in startup app development solutions. This will help them in creating an app with a strong USP that sets it apart from its competitors. Consequently, the app will become popular among users and will generate good revenue for the business.

At Lizard Global, we understand that a strong brand is essential for any startup looking to make a mark in the marketplace. We take a holistic approach, helping our clients to develop a unique and memorable identity that will resonate with their target audience. Whether you're starting from scratch or need help rebranding, our team of experts can work with you to create the app that reflects your values and sets you apart from the competition. Contact us today to learn more about how we can help you turn your vision into reality.
Let's get started!