Top Reasons to Hire a Mobile App Development Agency over Freelancers
Get the
latest updates

about our blog posts.
Subscribe so you don't miss out!
As one of the most rapidly developing industries, the mobile phone industry has brought us many innovations in the past decade, and software solutions capable of changing all aspects of our lives. Today, almost everything can be done through or on a smartphone, leading to the rise of mobile apps as a crucial part of our day-to-day lives.
With the accessibility and connectivity that comes with our phones, it's clear to understand why having a mobile app is a smart business move. A business can offer convenience and rapidity to their users through their mobile app, catering to consumers via phones and reaching a broader scope of their target audience.

And with so many service providers, there's bound to be some stress over choosing the right app development company. So, to help you find the right app development partner, we've presented a few important points you need to follow and shed some light on what we do as a mobile app development company and why you should hire a digital partner instead of independent freelancers.
Here are 5 reasons to choose a mobile app development company over freelancers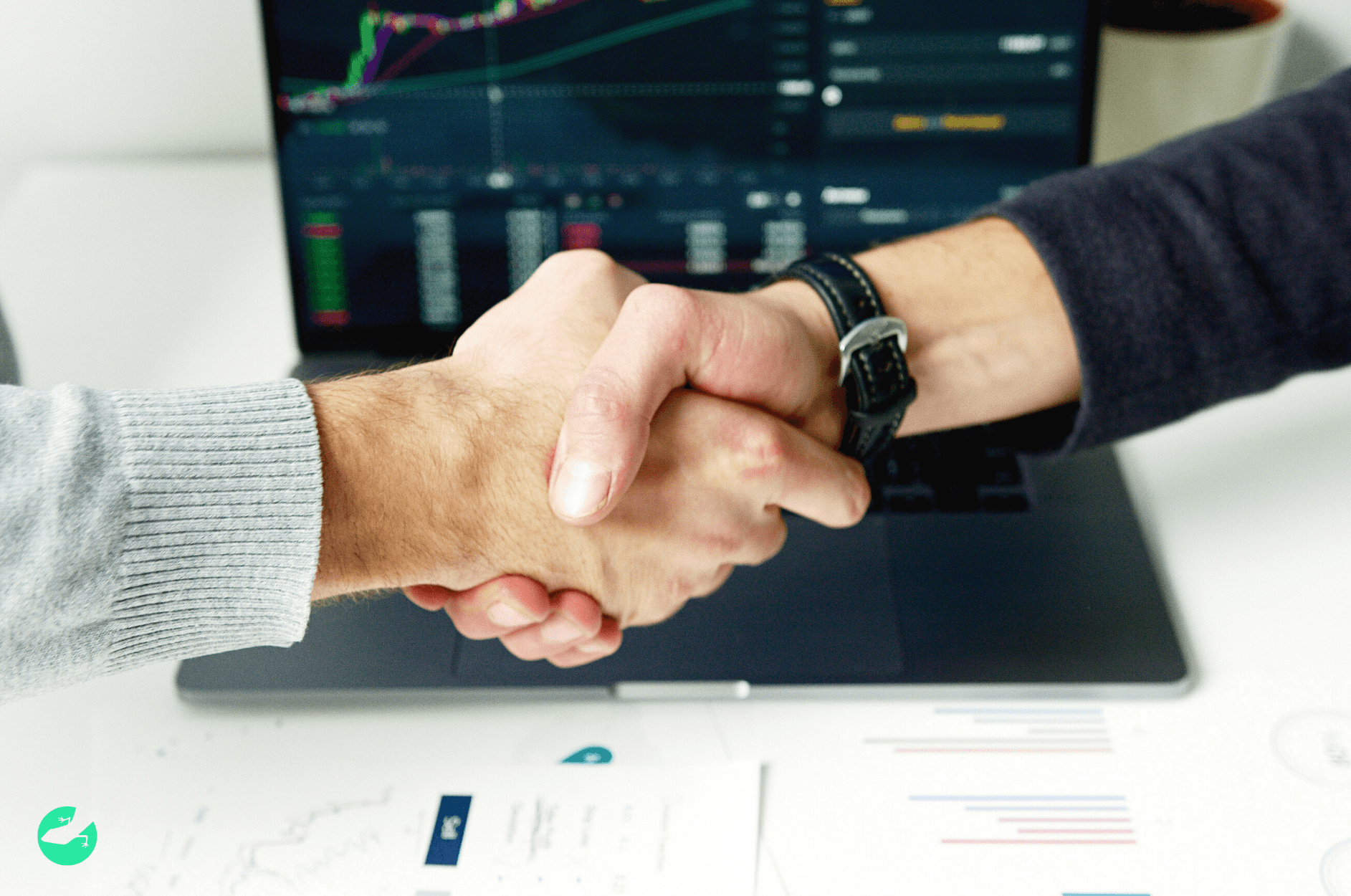 Before we jump into the real talk, know that you will first get the team without the headache and freedom from the complexities of managing the project and the people. On top of that, you will have a point of contact for all things related to your mobile app development project for you to check in on the progress and make sure everything is on the right track.
1. Mobile app development companies can handle large and complex projects
Contrary to popular belief, coding isn't everything – there are many other skills needed to create a successful app. From design to project management, an app agency has the collective knowledge and resources necessary to take your idea from start to finish. For example, the design phase requires a variety of skills that contribute to creating an exceptional user experience (UX) and user interface (UI). Other stages may require business analysis, copywriting, or project management expertise.
Here's why working with an agency is better for complex mobile app development projects. An agency brings together a team of specialists who focus on their area of expertise, making them better at solving the biggest challenges and delivering the best output possible. Therefore, they have the experience and resources needed to handle complex projects from beginning to end.

Additionally, reputable agencies provide clients with portfolios, showcasing success stories that they worked on. These are mostly large projects from companies that are usually out of reach to most freelancers.
2. Mobile app development companies are reliable
It can be difficult to know who to trust when it comes to app development. Many freelancers are not legitimate, and end up taking advantage of clients. This can lead to costly and frustrating mistakes. Thankfully, there are reputable app development agencies such as Lizard Global, out here.
Always consider a few questions to help you in your decision-making process. Some examples include: what are their clients saying about them? Do they publicize their customer satisfaction rate? Have they been recognized for any award or achievement? An established mobile app development company will have a reputation that precedes them. For instance, compare custom software development agencies on the platform Clutch.
Clutch
is a data-driven field guide for B2B buying and hiring decisions, and an independent rating and review platform where you can compare leading IT and business services companies.

By working with an agency, you can be sure that the work will be done properly and in a timely manner. Agencies have a reputation to uphold, thus they will not want to damage it by providing poor service. This means that you can trust them to do a good job and provide quality apps for your business.
On the other hand, freelancers are companies themselves- most of the time they lack a website or solid online presence like agencies do when showcasing their credibility. They don't possess the agencies' level of experience, resources, or network to match them when it comes down to efforts. They also depend on their customers to an extent but compared with mobile app development companies in terms of market worth and brand name recognition, they're less powerful.
3. Mobile app development companies have specialized knowledge
When developing a mobile app, it is essential to have an expert who can not only design your solution but also create the perfect user interface. If you want people using your site or application regularly then they need something that makes them feel drawn in and convinced by what's on offer; this means investing some time into making sure every detail has been considered right down from how buttons look through animation speeds so everything flows smoothly.
When you decide to hire a freelancer to design your app, you are hoping for the best but risking disaster. A professional development partner will take the time to understand your needs and create an
application
that looks great and functions well. However, a freelancer who is only interested in making money may sacrifice function for form, resulting in an inferior product that will hurt your business in the long run.

The right mobile app can make your business stand out from the competition. With a well-thought-out plan and development process, you will have all of the tools needed for success in an impeccably planned application full with content or functionality that is beyond compare.
4. Mobile app development companies have additional resources
Mobile development agencies deal with various business forms every day. They have years of experience and mostly saw many businesses close or hit the top stage. The team of experienced hands in the development company will give you business advice along the way.
On the other hand, with today's freelancing market, you never know when the client gets abandoned by them or kept in the dark about the resources they actually have. Transparency is the key and you might not have it with an independent freelancer–that is why it pays to have a full team of experienced designers and developers on your side.
5. Remember it's not all about the price
As the saying goes, you get what you pay for. When you are looking for an app developer, do not choose just based on their quote. If your goal is to have a successful web or mobile application that will last in this digital age then it's important to consider the cost because cheap products often backfire and end up costing more money over time.
We're not saying you should go with the most expensive option, but keep in mind that a low-cost one might end up backfiring. As we have mentioned before, if you partner with an agency, their team is made up of experienced individuals who can specialize in different areas, which means they often have the know-how and resources necessary for your project's specific needs. This also helps you if you want to change directions or scale up at any point—the transition will be much smoother than with other companies because there aren't as many people involved.
Mobile App Development at Lizard Global
As a mobile app development company, we are experts in designing and building apps for all types of businesses. And, more importantly, for various app development platforms and devices.
We not only handle all aspects of the design process, including concept creation, development of databases and admin panels, and
APIs
, but also take care of testing your app on various devices and platforms. In addition, when you work with us, you will have a team of experts dedicated to ensuring that your brand's message is conveyed clearly through your mobile app design.

Our focus on delivering an optimal user experience means that we strive for consistency in functionality and aesthetics in order to truly bring your brand's voice and vision to life.
Bottomline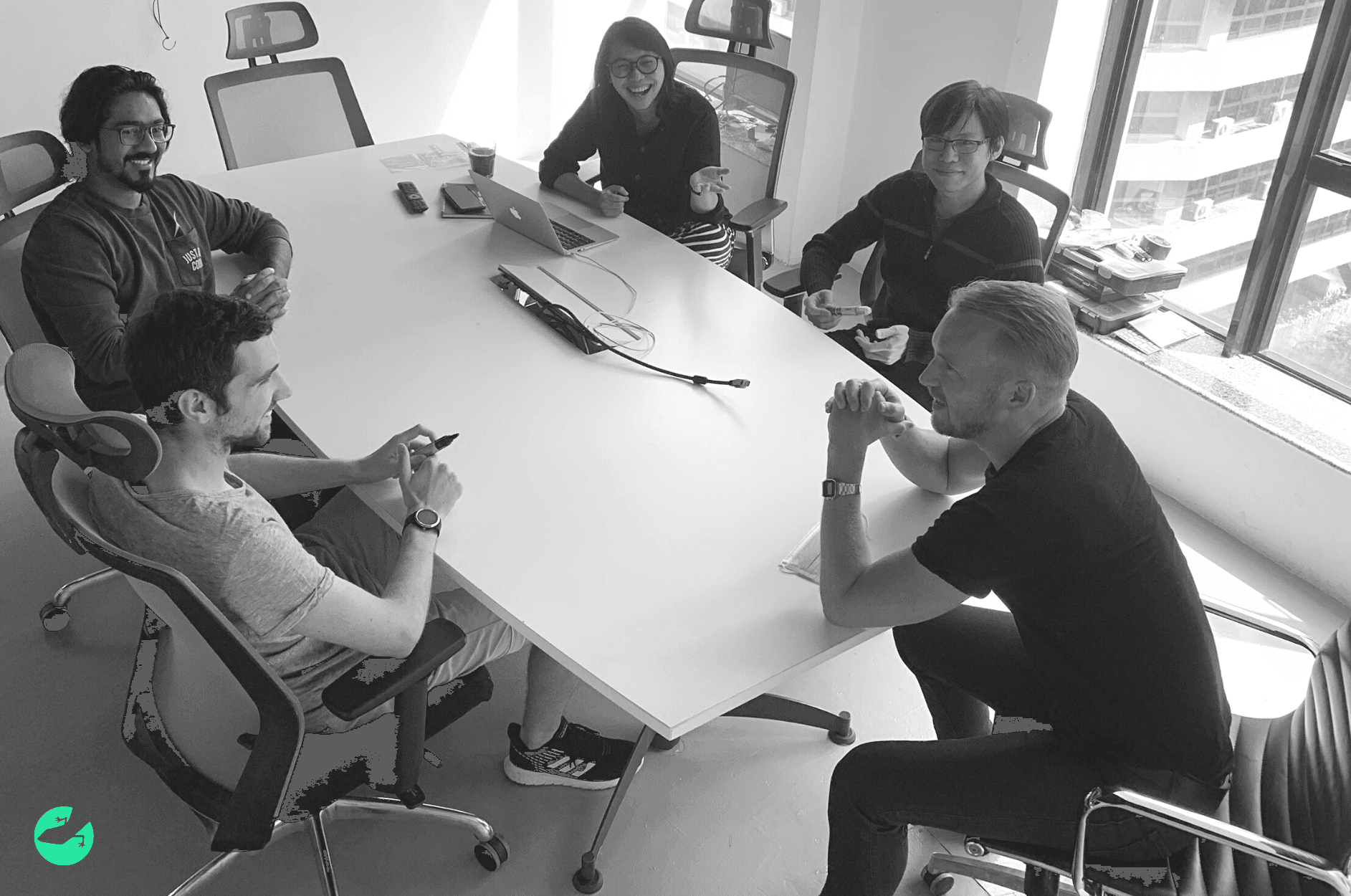 Outsourcing mobile app development to a dedicated, full-time team is the best way to ensure consistent quality and timely delivery. By working with a mobile app development company, you can access a full range of professional services from experienced developers who are familiar with all aspects of mobile app development and implementation.
Additionally, by letting an outside team handle mobile app development, you can save time that would typically be needed for recruiting, hiring, and onboarding freelance developers. For these reasons and more, outsourcing mobile app development is the best choice for businesses looking to add value and gain peace of mind.

So if you're looking for a team that knows how to dream big and make those dreams a reality, you've come to the right place. At Lizard Global, our skilled team uses their expertise and experience to find out exactly what elements fit your brand, looking at the unique character of your organization, as well as your target audience and the market they are active in. We then use this information to help you make sound decisions about how to improve the experience to delight your users.
Let's get started!