How To Choose Your Digital Partner
16 Mar, 2020
Lotte, Digital Content Specialist
Get the
latest updates

about our blog posts.
Subscribe so you don't miss out!
You have a genius idea for an application or website - something that no one has thought of before. But there's a big obstacle standing in your way to success: you have no clue how to turn your idea into an actual product. The good news is that you don't have to do it alone! Delegating the task of software development to a digital partner is becoming increasingly popular. Not only does it save you a lot of time and effort, it also ensures you that your idea is being realised by professionals and therefore, will be of high quality. Firstly, however, you have to find the right digital partner that fits your ideals, your visions, and your ways of working. And in a time where digital agencies are popping up everywhere around us, it can be a challenge to pick the right one.
Digital partners: what do they do?
The term "digital agency" often gets mistaken for being specifically marketing-related, but it is much more than that. As a matter of fact, it doesn't necessarily need to have any connection to marketing at all. A digital agency is defined as a company that delivers the strategic, creative, and technical development of digital products, including websites and applications. There are many kinds of digital agencies, often specialised in a particular service. For example, digital partners specialised in Growth Hacking support their clients with the growth of their business by focusing on data-driven marketing, which consists of continuous data analysis and the constant experimentation and implementation of new and improved strategies.
Besides Growth Hacking, digital partners can also specialize in software design, technical development, [CRM](https://lizard.global/blog/salesforce-the-power-of-centralisation), branding, and much more. An interesting element of digital partners is the fact that their focus can vary from a very niche service, like solely graphic design or copywriting, to entire full stack packages of services that have anything to do with software development. The latter has become progressively popular during the past years, as more customers are looking for a single company to collaborate with, rather than assembling five different partners for five different services.
The benefits of full stack digital partners
Not only do full stack digital agencies form an efficient solution for individual clients or beginning startups. It can also be beneficial for bigger companies to choose for hiring a complete inhouse digital team, as it takes away the company's risks and responsibilities regarding illness and absence, the costs of hardware and space, and the entire time-consuming process of managing a new team. Altogether, choosing an all-in-one full stack digital partner has more benefits compared to delegating your project to separate parties:

Finding separate partners for all different aspects of the realization of your idea takes time and effort. Once you find one digital partner that delivers the whole package, you can immediately start the realization of your project.

Having one contact person who is constantly aware of the current status of all the aspects of their projects lowers the risk of miscommunication and confusion.

Having your product made by one single company ensures a better mutual coordination of tasks. For example, having your design made by a company that also provides the technical development of that design results in a quicker and more smooth completion of the project than when these jobs are done by two separate parties.

Because a full stack digital partner consist of a team that's often confronted with professions and tasks outside their own specialisation (e.g. developers working closely together with designers), there's a general broader knowledge among each team member than within agencies that are specialized in a niche profession.

A full stack partner calculates and sets one single budget, based on all services that need to happen. Having multiple services done by multiple agencies means that you will end up with multiple budget estimations, that all have a risk of going overboard.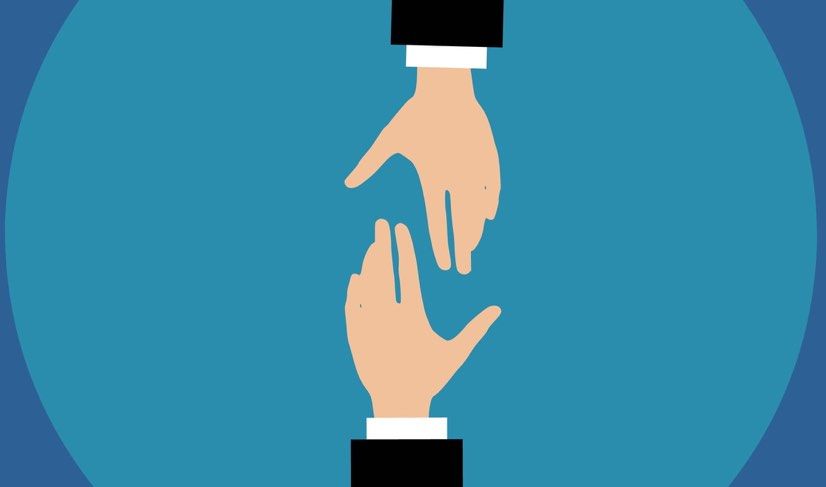 A step-by-step guide for your search for a digital partner
It's not easy to find your way in the countless digital partners standing in line to help you with realizing your brilliant ideas. There are a few things to keep in mind before you set foot in the ever-growing marketplace of digital partners and the services they deliver.
What do you need?
Create a concrete picture of what you need and what budget you want to invest in the project. What specific services do you need? Which ones have a priority? And how would you like to divide your budget over the different services? These are all examples of crucial questions to ask yourself before approaching a possible digital partner.
Explore the field
Take your time to create a clear overview of all suitable digital partners for developing your product. What services do they offer? And what did they do in the past? Besides practical elements, it's also important to search for a digital partner that fits the character of your future product. If, for example, you want to create an application with a target audience between the ages of 16 and 25, it's a good idea to pick a digital partner with a young team that understands the target market.
Spread your chances
Before immediately diving into a partnership with the first digital partner you have spoken to, make sure to meet up with other parties before making that decision. Only when speaking and brainstorming face-to-face, you'll find out if a party really fits your vision and character. Many modern digital partners work with a so-called Walk-In Policy, where you can simply walk by their office for a cup of coffee, a quick talk, and perhaps planning a follow-up meeting.
Take a pick and make clear agreements
When you have taken your time in researching the market of digital agencies and are really sure about your choice, it's time to sit around the table with your digital partner and discuss the process of production. This first official meeting is crucial for the course of the rest of the project, especially regarding the detailed specification of agreements. Having all information, regulations, budgets, and other agreements confirmed and confined black-on-white will prevent you from being confronted with issues and conflicts based on miscommunication in future phases of the project.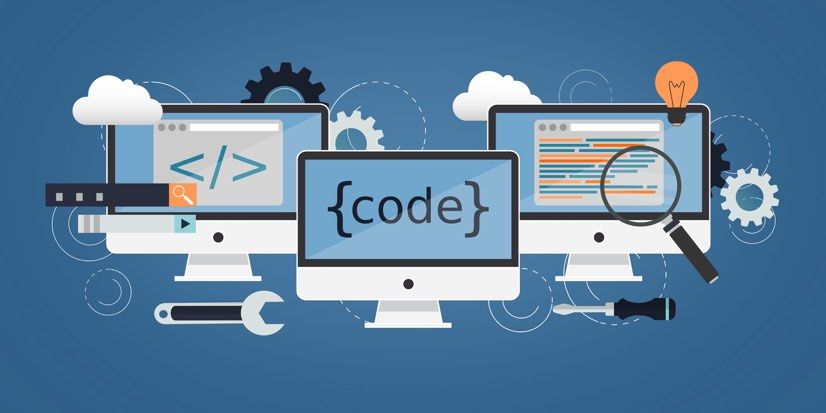 Lizard Global as your digital partner
Lizard Global is a full stack digital partner that provides its clients and partners with a complete package of services related to software development. The process of web/app development at Lizard Global is a step-by-step journey, which consists of conceptualization and consultancy processes, involving extensive business research and defining the concrete realization of the product. In this starting phase we sit together with our clients and dive deep into the ins and outs of the project. We must ask ourselves what the customer wants, what we need to do in order to realize their innovative ideas, and how we do it in such a way that it stands out from already existing products. This entire process of defining the end-user problem and conceptualising fitting solutions is based on the human-centered approach of design thinking, in which empathizing with the end-user is crucial for developing a successful end-product.   When both our customers and we have a clear image of what needs to happen, we continue to the Agile phase of UI/UX design consultancy, where we create a wireframe, mockups, and prototypes of how the final product could look and function like. End-users can test it out and see if it fits the vision of their ideal end-product. If so, we continue to the phase of software development, in which we turn the designed product into an actual functioning application, ready to go on the market.   When an application is developed, we guide the product towards the market by the means of Growth consultancy and digital marketing strategies and education. This is a long-term process, and goes hand-in-hand with the technical maintenance of the application itself. This is one of the unique elements that makes Lizard Global a fully invested part of your team, rather than an external agency performing the tasks towards an end-product and disappearing when the job is done. Your experience as a client, together with the experience of your end-users fulfill a central role in our journey of app/web development. Lizard Global provides one strong team of skilled professionals in all different parts of our full stack software development process. You don't have to assemble the entire team together yourself, and we stay with you until the end, and as long as you need us.