Machine Learning & AI: What's All The Fuss About?
03 Jun, 2020
Lotte, Digital Content Specialist
Get the
latest updates

about our blog posts.
Subscribe so you don't miss out!
The technological automation of businesses in all industries is progressing faster than ever before, and it's not coming out of the blue. In our blog on Business Process Automation (BPA) we give you an insight into the ways technology can boost internal processes and thereby greatly improving the agility of your organization. With the notion of Robotic Process Automation (RPA), we touch upon the increasing importance of Artificial intelligence and Machine Learning. But what exactly do these terms mean? What are the differences? And, are the robots really taking over?
RPA
The digital transformation of businesses involves software that takes over tedious tasks that were previously done manually. These manual tasks can take a lot of time, and that time is better invested in tasks that are not suitable for automation yet. Robotic Process Automation, or RPA, is the use of software with artificial intelligence and machine learning practices that allows machines to work like humans, but way more efficient. RPA can greatly improve the overall efficiency of business processes. And because it doesn't entirely replace existing IT systems but simply takes over the handling, RPA is fairly easy to implement in functioning businesses without taking too much time. Let's take a look at some examples of how RPA can improve the efficiency of business processes:

Quickens internal processes and reduces overall costs
Improves productivity and agility
Minimizes human error and lowers operational risks
Improves overall customer experience
Doesn't replace existing IT systems, but just takes over the handling of these systems
These are only a few of the countless benefits of machines being able to mimic human actions and automate monotonous and repetitive routines, which allows humans to focus on more important tasks that cannot currently be automated. Keep in mind that RPA does not change your business overnight. These internal processes still need to be implemented and supervised, which requires your team to be able to understand and to handle this new type of software and automation.
Both artificial intelligence and machine learning play significant roles in RPA, but they often get confused with one another. In order to fully understand the roles of AI and ML in the process of RPA, we need to dive a bit deeper into their definitions and functions.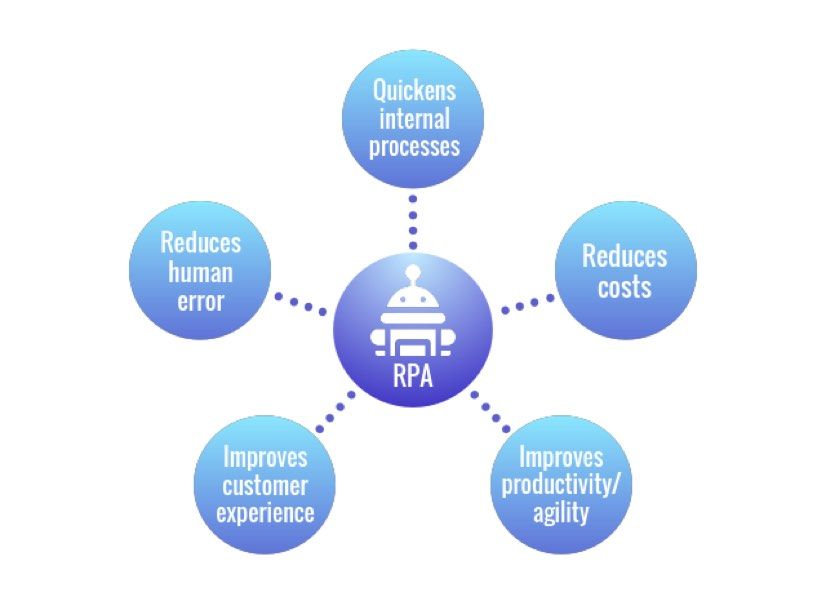 Artificial Intelligence
Artificial intelligence, or AI, is the overall broad concept of machines that are able to perform tasks in a way that we would define as "smart". The concept of AI dates back to the early days of the science fiction genre where we, as humans, envisioned a world in which machines behave like we do. We now have the knowledge and technology to make a lot of what used to be considered science fiction a reality. We are now able to create software that is able to mimic human decision-making processes and carry out repetitive tasks as well as any human can - and often even better. The use of artificial intelligence can be defined in two fundamental ways:

Applied AI: a system designed to perform a very specific task
General AI: a system that, in theory, can handle any kind of task
Applied AI is something that we're already using in many (business) processes. Because it is focused on one specific task, it only has to be developed to know how to do that certain task, and nothing else. Generalized AI, however, requires much more "human-like" characteristics, like the ability to quickly adapt to different situations and problems, and the skill to come up with a variety of solutions, based on the knowledge they learn from experience, or in this case, data. Because General AI's are much more complex and human-like, it requires a technique that lets this type of software learn things on its own. This is where Machine Learning enters the game.
Machine Learning
Machine learning, or ML, is a modern application of AI focused on giving machines access to specific data. Rather than teaching the machine how to perform certain tasks, we allow them to learn for themselves and perform actions with the knowledge they've picked up along the way. With the emergence of the internet, more and more information became available. In the past ten years, data availability has skyrocketed - especially online, and now acts as an immense library of information a machine can learn from.
Machine learning applications can read almost any kind of data. They can listen to a piece of music, and estimate what emotion this music might evoke with its listeners. Based on that information, they can find music with the same effect. This is basically how your music streaming services create playlists based on what you might like. And to top it off, ML applications can even compose their own music, based on what they think listeners will like.
How does that sound like, you ask? Here is a Eurovision song created by artificial intelligence, through the process of machine learning
A future with AI and Machine Learning
If we're already at a point where machines can write their own music, what does that mean for the future? Are robots really taking over? Or can we control them in a way that will continue to make our work much easier, and our lives much more exciting, without the risk of a future planet ruled by machines? It's a hot topic for debate and no one has a definitive answer. What we do know is how we can implement AI and ML in our apps to create beautiful and advanced applications. AI and ML technology can be used for a wide variety of application functions like:

Facial and speech recognition, for authentication and access to systems
News/content classification based on your interests
Sentiment analysis, for analysing the experience of your customers
Online fraud detection
Content recommendation, like music or series
Online customer support with, for example, chatbots
Remote device control, like household gadgets
Artificial intelligence and machine learning technologies are progressing at a rapid pace. There are already countless applications that make use of this technology, for example:

Although it doesn't look like it, we are only at the beginning of innovative AI and ML technologies. It can change the way we experience various aspects ingrained in our lives, like (mental) health care, education, travel, language and communication, and much more.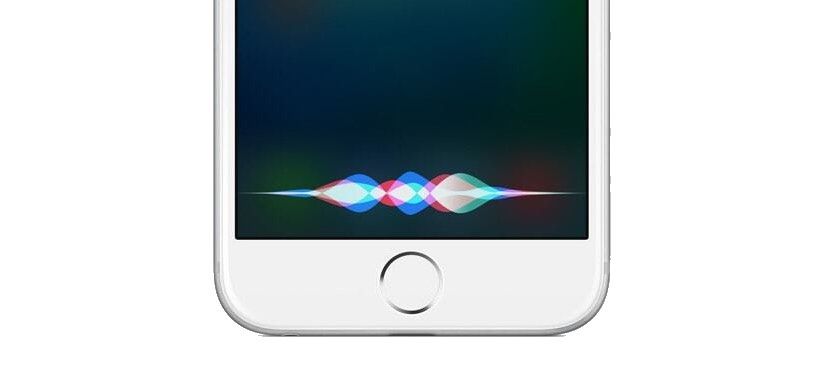 AI and Machine Learning at Lizard Global
At Lizard Global, we grow along with time and technological innovations. As a digital agency focused on software/app/web development, we are bound to be up-to-date with the latest innovations in the field of technology. Our experienced team knows exactly why and how artificial intelligence, machine learning, and RPA can improve the experience of our user. Currently, we've already guided some organizations towards the automation of their business processes.
Because all our customers and end-users are unique, we make sure that our automated solutions are perfectly aligned with the character of our clients and their business. Want to know more about our ways of working with AI and ML, and process automation? Feel free to drop us a line!