What is App Development Life Cycle?
11 Jul, 2023
Lotte, Digital Content Specialist & Asrul Ash
Get the
latest updates

about our blog posts.
Subscribe so you don't miss out!
Follow Lizard Global on Facebook, Instagram, and LinkedIn.
Every product or service your company develops has a so-called product lifecycle, which is the lifespan of a product from the phase of manufacturing/development and the delivery of the end-product, to the go-to-market phase, and the maintenance and continuous improvement of the product on the market. These phases should be continuously supervised through product lifecycle management, or PLM. A side-branch of PLM is application lifecycle management, which focuses specifically on the management of software applications. Making the distinction between PLM and ALM is essential, as the lifecycle of a non-physical product like a piece of software can differ greatly from the lifecycle of a physical product.

The six stages of ALM
What are the stages of the app life cycle? Typically, application lifecycle management characterizes itself in six stages: development, introduction, growth, maturity, saturation, and decline. The duration of these stages fully depends on the product or application itself, the complexity, and the fit in the market. ALM is most effective when all departments involved in the production and marketing process of a product work closely together and streamline their activities. The ultimate goal of ALM is to produce a product that outperforms its competitors, is profitable and suitable for long-term success on the market.
1. App development
The first phase of the app lifecycle consists of the process of turning a concept into a functioning product. This includes processes such as idea conceptualization and market research, UI/UX design, Agile development. Examples of first-phase product lifecycle processes are prototyping and iterative testing with, among other things, the use of Agile Scrum Sprints, building up towards the creation of an Minimum Viable Product. Once the customer is satisfied with the design and functionalities of the product, the first phase of the app development lifecycle is finished and it's ready to enter the market.
2. Introduction to the market
The second phase of an app's lifecycle is the introduction of the product to the market. Before the product is launched, it's essential to already have formed a clear understanding of the market, done during the development phase. With the knowledge you have gathered, it's time to define a solid go-to-market strategy, based on the following focus points: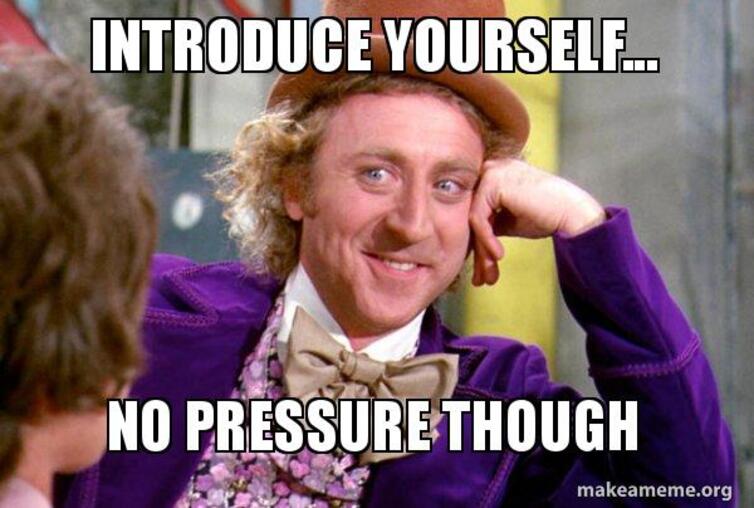 Validate selling proposition
Probably one of the most important questions you can ask yourself is: "what is the main goal of my app?" There are a lot of different kinds of applications, from social platforms and games, to business/utility apps and photography or online shopping apps. Knowing exactly what kind of app you are introducing to the market, makes it easier to pick out your competitors and formulate a marketing strategy that is aligned with the functionalities and values of your product.
Validate target audience
Validating your target audience is essential in creating a foolproof go-to-market strategy. After all, these are the people that are possibly going to use your app. You need to have a deep understanding of your end-users before you can pinpoint how you are going to target them once your product is on the market. Building this deeper understanding for the validation of your target audience is best done through the methodology of Design Thinking. Empathizing with your end-users gives you a sense of how they might react to certain marketing strategies. The smaller the audience, the easier to steer your strategy into the right direction. But keep in mind that a small target audience can result in limited success regarding the popularity of your app. The bigger your audience, the bigger the group of users that eventually might use your application.

Define measurements of success
With so-called Key Performance Indicators, or KPIs, you can measure the progression of your product on the market. KPIs are very specifically defined goals, often measured by the means of data analytics. These indicators will help you stay up to date with the status of your product on the market. Your market strategy is constantly being adapted based on your product's success in achieving the KPIs you set.
A marketing strategy in the introduction phase is mainly aimed at gaining product awareness. After all, before users will buy your application, they have to be aware of its existence. There are different ways of doing this, but social media campaigns are often a good idea. Especially in this early phase of your app's lifecycle, it probably won't help much to invest in a paid advertising campaign. During the phase of introduction, demand builds slowly. Don't get inpatient, it will probably take a while before your audience is aware of your product. But once the awareness is there, increased growth will follow.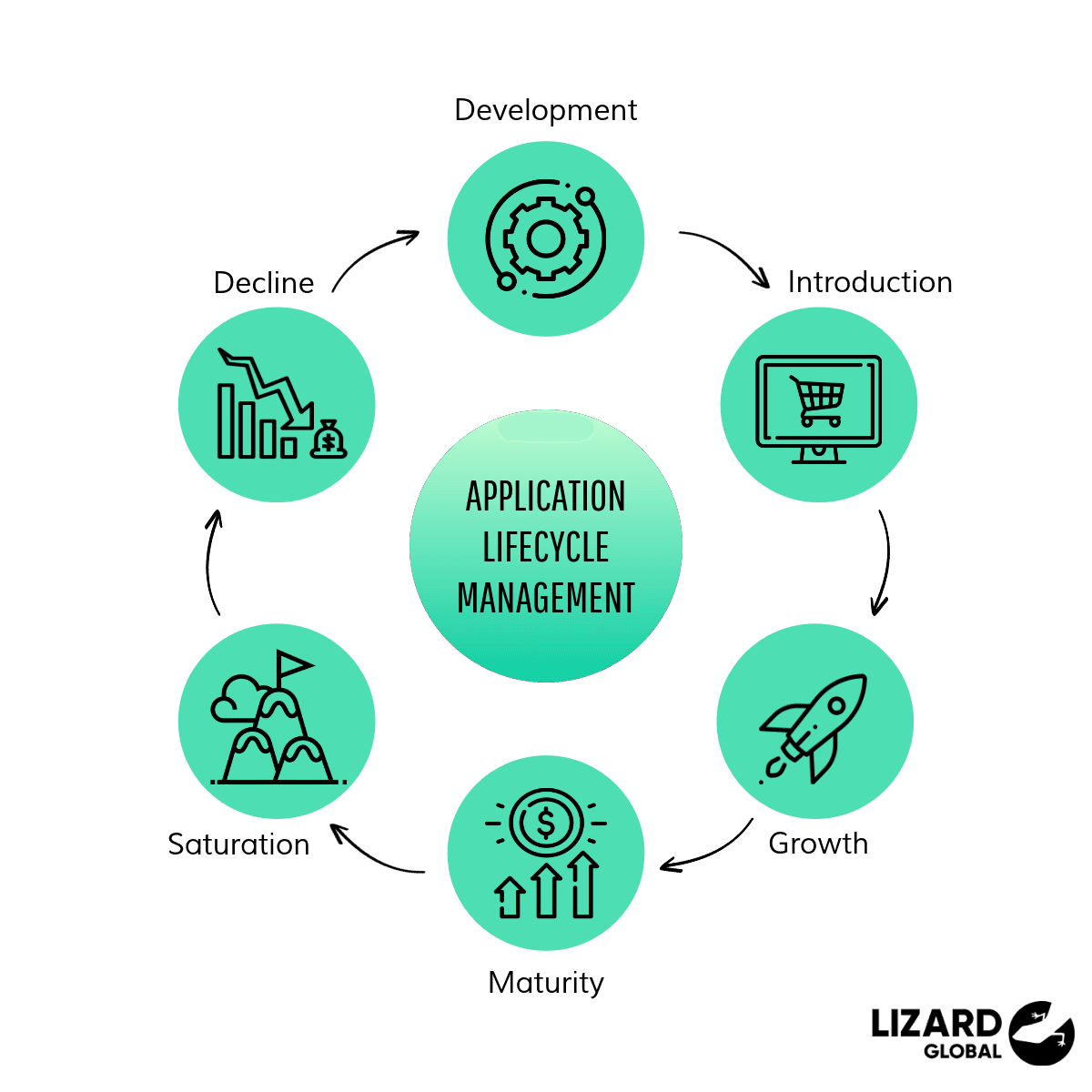 3. Growth
During the phase of growth in your application's lifecycle, you're met with a great increase in demands. This is the stage where first profits are made, and you can stand toe-to-toe with your competitors. The main aim of the growth phase is to establish a unique brand presence, rather than solely focussing on customer acquisition. It's the perfect time to look into branding strategies that differentiate your business from the rest. With your first profits, you can start investing in, for example, new features and different ways of distributing your product on the web. This is a good time to think about advertising campaigns to boost your metrics.
In this lifecycle stage, it's critical to reinvest your profits, rather than taking them out of your business. The Growth Phase is the perfect moment to invest your profits in your company and marketing strategies, as it triggers further growth and success, aiming to achieve the phase of maturity.

4. Maturity
After the phase of growth comes the phase of maturity. During this phase, your product experiences its biggest growth, with the biggest profits. Your business becomes more and more efficient in tackling problems, and understanding the target audience. With the increased profits, you can adjust your revenue models and seek out ways to always be one step ahead of your competitors. Because your audience is growing strongly, you can afford to go for a strong competition game on the market. Just like the growth phase, the phase of maturity is all about competing and differentiating rather than creating awareness and acquiring customers, as this likely goes automatically by now.
5. Saturation
When reaching the saturation phase of your product's lifecycle, you likely reached the top of the curve. The success of your app stabilizes, as there is no growth nor recline. Competition is strongest here, as you are now the target of other companies looking to dethrone you. At this point, focussing on brand preference is one of the most efficient ways to keep your product from declining. Alongside the continuous development and improvement, investment in the branding of your business, and making it stand out from the crowd at all times is key.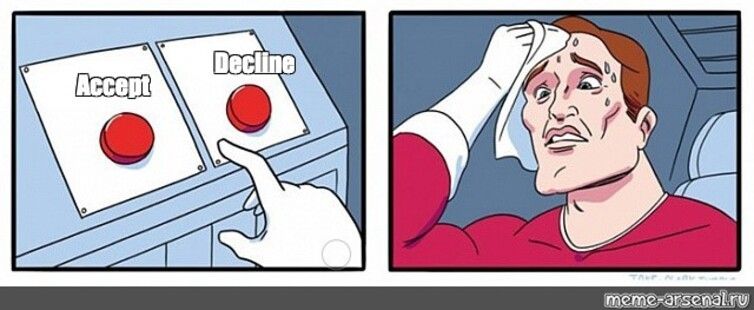 6. Decline
After reaching the peak of the curve, your product can either stay there, or go down. The decline phase defines itself by lots of brainstorming and innovation, as you have to come up with a way to stay on top of the curve, or your product starts gliding down. The decline phase is, therefore, partly intertwined with the phase of development. New or improved features can make sure that your app keeps standing out from the competition, and stays a brand preference.
Keep in mind that, with some products or applications, decline is inevitable. Think of applications that are bound to a specific niche or event that eventually loses its relevance. For example, during the Corona crisis, there is a big increase of immensely popular applications measuring worldwide spread of COVID-19. Once the crisis is over, it's very unlikely that these apps will stay on top of their game for a long time. These kinds of apps are, therefore, rarely made for long-term endurance. Their focus lies on being the first one on the market and gathering enough market share and revenue before the inevitable decline.
How to implement a mobile or web application with precision and relevance?
As a full stack digital agency, Lizard Global is experienced in application lifecycle management. The benefits of having a digital partner that supports your business in ALM are indispensable for achieving a successful and long-lasting application. Not only does it bring your product on the market in a well-prepared and cost-efficient way, it also improves product safety, increases sales opportunities, and greatly reduces errors and waste. Here are a few more reasons why having a full stack and Agile digital partner supporting you with ALM can be beneficial:

An experienced agency is aware of the market status and technological possibilities
Having a professional team working on your product results in improved product reliability, sustainability, and quality
Putting the entire app development lifecycle into the hands of one full stack agency ensures a better streamline of the individual phases and processes
As the agency is familiar with your business and your product, they know when, why, and how to implement new features
Can you use a hand with your go-to-market and application lifecycle management? Lizard Global gladly partners up with you! We are here to support you from the start of your journey, all the way to success and after. We help you with the conceptualisation of your ideas, the design and development of your product, the defining of a successful go-to-market strategy, and long-term maintenance of your product on the market. Curious? Feel free to contact us, and find out what we can do for you and your product.