Hiring App Developers in Australia: 7 Key Questions to Ask
27 Jul, 2023
Asrul Ash, Content Writer
Get the
latest updates

about our blog posts.
Subscribe so you don't miss out!

Follow Lizard Global on Facebook, Instagram, and LinkedIn.
How to choose a mobile app development company? Well, if you want to get a mobile app developed for your company or launch a mobile app in Australia, 2023 is the best year to do it! Companies all across the world are adopting the mobile-first strategy to provide their users with cutting-edge experiences. The only step that guarantees us to constantly satisfy the growing demands of our clients is through the development of a mobile app given the fact that users in today's era and generation are shifting the way they consume material.
Though the choice was correct, you should proceed with caution with your next move at this point. The real question is how to choose an app developer after conducting a Google search for the best mobile app development services.
📢 Author's note: If you ask us, it is always a better business strategy to choose a mobile app development company over freelancers. Why is that so? We have a light-read on this topic!
7 questions to ask your app development company before clinching a deal in Australia
1. What makes you different from the rest?
First of all, there are millions of apps available in the app stores. As a business owner, you would always want your creation, product, or app to stand out from the competition, and the developer you are considering to make realize your business goals must have distinctive expertise and experience as well. You can only visually judge a company's quality and suitability for your project when you look at their websites and portfolios.
However, if you ask app developers in Australia about their USPs, you will learn more about their ideas, thought processes, and business strategies. Understand that the organization is not the one if it replies with platitudes like "customer service," "client communication," "transparent operation," "commitment," and similar phrases. Look for perspectives or methods on the following issues:
Being aware of the needs of the user and the target audience
Adoption of cutting-edge methods of development
Timely development schedule and timeline

2. The average size of businesses they have developed apps for
As a general guideline, you should never engage with a business that is either too large or too little for your needs. You become just another client when you collaborate with a development company that is too large. And you frequently don't get what you deserve when working with a tiny business. Finding a midway ground is the key. The best option is a business that is exactly the same size as yours. To make sure they take each assignment seriously, ask them this question and pay attention to their response on serving both large and small clients.
3. Industries, verticals, and sectors they are familiar with.
To see how versatile they are, ask them this question before hiring mobile app developers. Even while a company may excel at creating travel apps, it can struggle if handed a fintech project. Regardless of the industries or verticals, a reputable development business specializes in creating secure apps. The best response when you ask them this question should be experience working with many industries, including edutech, travel, finance, healthcare, and more. This connects back to the first question we asked, where the organizations are just the perfect size to have completed a number of admirable initiatives.

4. How do you manage pipelines and projects?
Once you start to hire an app developer, the answer to this question will have a direct impact on the development process. Typically, businesses tend to entirely shift their focus to the one major project that comes in. They typically put all other initiatives on hold when a large firm asks them to collaborate. The larger stakes make this evident.
In order to prevent them from delaying the development of your app, it is your responsibility to be vigilant in learning about their projects and pipelines. It's a positive sign if they have enough staff and efficient operations to manage several clients at once.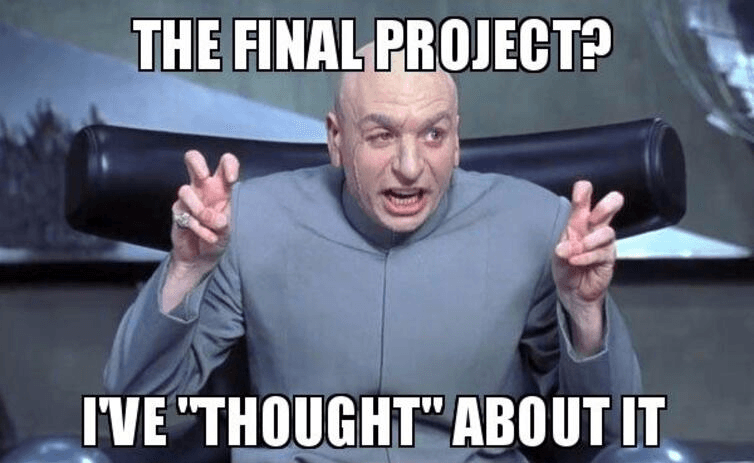 For example, a notorious trademark of Lizard Global's strength behind a streamlined development process relies heavily on the organizational skills of all Scrum team members. The Product Owner is in charge of developing and managing the product vision, the backlog (and its priority), and making sure the product is becoming better and accomplishes the objectives of the users. The role of the Scrum master is to support the product owner, facilitate Scrum meetings, and coach the development team during a sprint to help them overcome roadblocks and bottlenecks.
5. Which regions do you receive the most projects from?
Exposure is crucial. No matter how many clients they have, if web app development company geography is restricted to a single area for example primarily only in Sydney, it is obvious that they won't have a comprehensive understanding of many marketplaces. Because of this, they ought to have a global clientele, with customers hailing primarily from Southeast Asia, Europe, Australia, and others. Greater exposure results from more diversified geographic areas.
6. Do you adopt any specific development methodologies?
Development techniques provide the edge and essential benefits to accelerate and improve the quality of the app development process. They provide enhanced teamwork, adaptability, a more effective development process, increased transparency, and other benefits. Development approaches are becoming standard practice in the community of people who create apps owing to these benefits and more. The app development company you contact should have used a tried-and-true development methodology by this point, such as Agile. If they have, it's a positive indicator, and you might want to move forward with them.

7. Are you able to recommend some of your clients?
They may or may not like your question depending on your intentions. There are just two possibilities. If they are hesitant to introduce you to their clients, realize that the collaboration, either building Android apps, or iOs apps, had its share of bumps in the road and they are worried the client could say something bad about them. If they had truly cared, they would have acknowledged the distinctions and learned from their errors. A wise move would be to work with such a corporation. Nothing is better if they're pleased to introduce their clients.

Australia's #1 Top App Development Company Sydney 2023!
Looking for an app development company in Australia to help you through every step of the app development process? Lizard Global is ready to accompany you on your journey to the digital transformation of your business. Being one of the leading web and app developers in Australia, Malaysia, The Netherlands, and other countries, you can be confident in receiving high-quality solutions that are precisely matched to your industry, target market, and growth potential.
Interested in working with Lizard Global as your long-term digital partner? Call us or use the contact form on our website to get in touch with our professionals. We eagerly anticipate hearing your story!