Meet the Lizards: Interns
Get the
latest updates

about our blog posts.
Subscribe so you don't miss out!
In our recurring "Meet the Lizards" blog series, we take a look behind the scenes of Lizard Global and have a talk with one or more of our team members from different departments. This way, you get a better idea of what app development at Lizard Global looks like on an individual level. Because, although we're passionate team players, we're all experts in our own specialization. This time, we sit down with a few of our interns and ex-interns and dive into their experiences of being a part of the Lizard Family in Rotterdam and Kuala Lumpur. Keep on reading and get to know Alaa, Lieke, David and Mo!
First of all, who are you? What do you do?
Alaa:"I am Alaa Kanbar, a 24-year-old Lebanese studying economics in Milano."
Lieke: "I'm Lieke, from Schiedam, the Netherlands. I'm currently 23 years old and I just graduated from the Erasmus University of Rotterdam."
David: "My name is David, I am a digital strategist at Lizard Global. I have a background in International Business and Languages which entails a combination of organisational behaviour, marketing and intercultural awareness. Currently, I am living in the Netherlands and looking to move to Rotterdam in the near future."
Mo: "My name is Mohamed, I'm from Zoetermeer and currently, I'm an IT student at the Hogeschool Rotterdam. "
What is/was your function as an intern at Lizard Global
Alaa: "I've recently joined the commercial team in the office in Rotterdam. At the moment, I'm mostly busy with digital marketing and sales, focussing on, for example, optimizing our Instagram presence."
Mo: "I'm one of the most recent additions to the Lizard Global team, working as a junior developer in Rotterdam."
Lieke: "From September 2019 to November 2019, I was a Product Owner intern at Lizard. After my internship, I continued working at Lizard Global as a Product Owner."
David: "In 2019 I was a Marketing intern at Lizard Global."
How did you end up at Lizard Global for an internship?
Mo: "When looking for an internship, one of my teachers recommended that I get in touch with Lizard Global."
Alaa: "A friend of mine knew about Lizard Global and recommended it to me for an internship."
David: "Two of my friends from my study did their internship in Kuala Lumpur one semester before me. They told me that they had an amazing time and that I would most definitely enjoy my time there too. Sam, one of my friends, got in contact with Terence (CEO Asia) via one of his colleagues. Lizard Global was able to offer me an internship that was very suitable for me so I was more than happy to join the team!"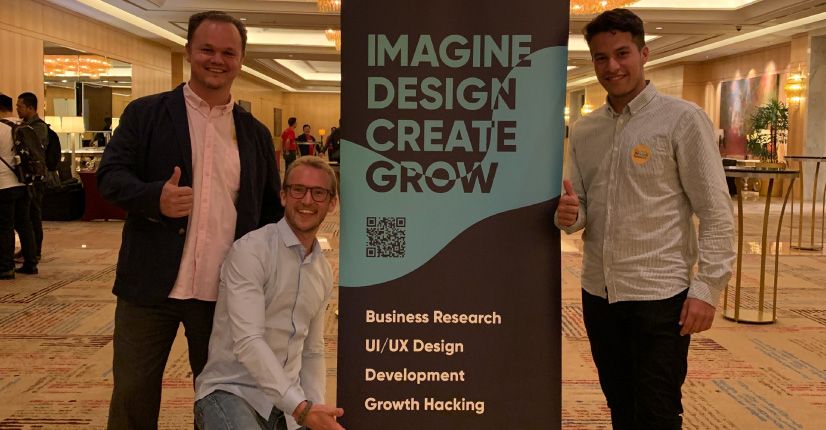 Lieke: "I got in touch with Lizard Global via BNI, a breakfast networking event for entrepreneurs. There, I met Lizard's co-founder and CEO Jeremy, and he introduced me to an internship at Lizard Global."
How did you experience your internship at Lizard Global?
Alaa: "For me, so far, it has been a great experience. I've been working here for a month now, and everyone has been really supportive, taking me seriously and helping me to develop and grow my ideas. The atmosphere is amazing because I really feel like a part of the Family. "
David: "Being in Kuala Lumpur and working for Lizard Global made the experience perfect for a student like me. I had such a steep learning curve that I felt like I really developed myself as a professional and as a person."
Lieke: "Even though my internship lasted for only 10 weeks, I really got to know the Lizard ways of working and a taste of all the tasks that are part of being a PO. I got involved in a lot of different projects and was allowed to do tasks by myself very early in the process. I got quite some responsibilities, which was challenging but taught me a lot in a short period of time."
Mo: "I can describe my internship at Lizard Global as very educational and useful. The knowledge and skills I've picked up along the way helped me to become a better developer. I also liked the friendly and casual working environment."
What does/did your typical day at Lizard Global look like as an intern?
Lieke: "Usually, I started my day by completing any tasks that were still left from the previous day. Afterwards, I'd start asking around for more tasks I could help out with. I mostly helped with projects, but towards the end of my internship, I also got to work on my own projects. For the rest, I joined meetings with the PO's and clients. Although we had our everyday rhythm, each day was different, with a lot of new things to learn."
Mo: "In the morning I start with the daily standups with my project team. During this meeting, you discuss the current status of the project, the tasks on the current sprint planning, and any roadblocks preventing the successful completion of the assigned tasks. After the meeting, I continue to work on the tasks at hand."
Alaa: "On a typical day, I go to the office in the morning and mostly start off with some meetings with the team. Afterwards, I start with networking through different social media channels, searching for opportunities to broaden our online presence. During lunch, we go to the supermarket with the team in Rotterdam to pick up some lunch and have a little walk. For the rest of the day, I'm mostly in meetings and doing various side projects."
David: "I would take the bus around 08:00 am and arrive at the office around 08:45 am every day. In the KL office, we have a toaster, refrigerator and coffee machine so I always had breakfast at my desk. In the mornings, I always started with market research. Later on the day I was more often working on more operational activities such as writing content and coordinating projects."
What's the most valuable thing you've learned as an intern at Lizard Global?
Alaa: "It's okay to fail. Failing is not a setback, it's a learning opportunity."
David: "The most valuable thing that I learned is that it's most important to have a mindset that you want to keep learning. If you learn consistently, you will perform better consistently."
Lieke: "The importance of communication. The main subject of my internship research revolved around communication, and how essential it is in a global and cross-functional organization like Lizard Global. Because we have an office in both Rotterdam and Kuala Lumpur, communication is key in making sure all processes run smoothly."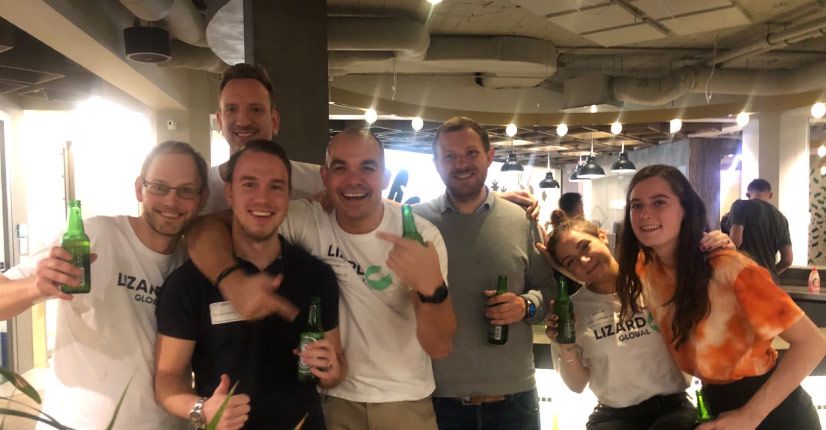 Mo: "One of the most valuable things I've learned during my internship was how the component of an implementation is pushed to production and the way various functionalities are being used by end-users."
What made you decide to come back to work at Lizard Global after your internship?
David: "Lizard Global has a great working culture. There is a good balance between setting up frameworks and actually putting in the work."
Mo: "I've learned a lot of things in a short amount of time and I really like the people I was working with during my internship. I wanted to take it a step further by understanding the business processes and become better in my profession."
Where would you like to see yourself in 5-10 years?
Lieke: "To be honest, I'm not sure yet. By then, I think I'll just focus on my career and figure out what I want. But it could very well be that I am travelling the world by then."
David: "In 5-10 years I would like to be in a position where I build in-house decision-driven commercial teams to execute entry strategies and marketing campaigns. In that position, I would love to lead people and make use of their skills in the best way possible."
Mo: "In 5 to ten years, I'd like to have my own IT company."
Alaa: "I would like to see myself as a Commercial Director for the Middle East and Northern African regions."
Would you recommend an internship at Lizard Global to a friend? If yes, why?
Alaa: "Definitely. Lizard Global is the right place to develop your skills, boost your confidence and grow together with the company and your colleagues."
"If you're a student who is interested in how to implement software the right way in a flexible and casual environment, doing an internship at Lizard Global is a must." - Mo
Lieke: "Without a doubt! I've learned a lot, even in such a short period of time. Everyone is open to help you, while they also trust you and your skills enough to give you responsibilities and independence, which a lot of companies aren't willing to do."
David: "Most definitely! But an internship at Lizard Global is only for the people who are able to take full ownership to achieve their goals. If you want to set up a project and make it successful, you get the freedom and the responsibility to carry this out."