10YLG: Top #1 & #2 Software Development Company of 2023
04 Oct, 2023
Asrul Ash, Content Writer
Get the
latest updates

about our blog posts.
Subscribe so you don't miss out!
Follow Lizard Global on Facebook, Instagram, and LinkedIn.
In the past ten years, major third-party review platforms in a number of countries, including Malaysia, the Netherlands, Belgium, Singapore, Australia, and others, have named Lizard Global as the Best Web- and Mobile App Development Company. Not only is Lizard Global renowned for its proficiency in creating unique software development products that have never been seen before, but it is also renowned for being successful in providing the highest level of customer satisfaction, consistently receiving 5-star ratings from clients and partners with whom we have worked.
In order to commemorate our 10th anniversary and share some behind-the-scenes information with you, we've added a new blog post to our 10 Years of Lizard Global series. We also want to share some real customer feedback that helped us rise to the top of numerous global review and research platforms that are at the forefront of our respective industries. Let's get started right away!
GoodFirms: Top Web Design Companies in the Netherlands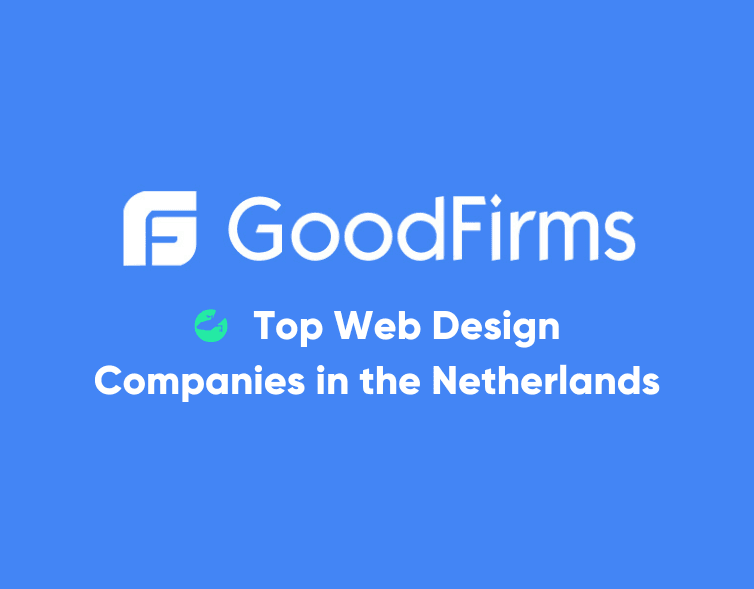 GoodFirms is a research company established in Washington, D.C. that specializes in positioning the most well-known reliable software developers and IT firms that can automate various sectors' duties. The market-wide analysis, reviews, and rankings provided by GoodFirms enable service seekers to advance and increase their stature and credibility in the market.
In addition to being on the list, Lizard Global proudly holds a position in the top 10 best app developers in the Netherlands. The company's ongoing efforts to guarantee client happiness and provide reliable, cutting-edge software solutions are strengthened by this recognition. Being acknowledged on GoodFirm's list demonstrates our ongoing dedication to its key value of forming lasting partnerships. It is evidence of our unwavering commitment to providing innovative solutions that foster business growth and yield desired results.
Some notable Web- and Mobile App Development projects that put us on the map in the Netherlands are Dapper, GrowTribe, PeopleHive, and UnlocQed.
The Manifest: #1 Top Social Media Application Developers in Malaysia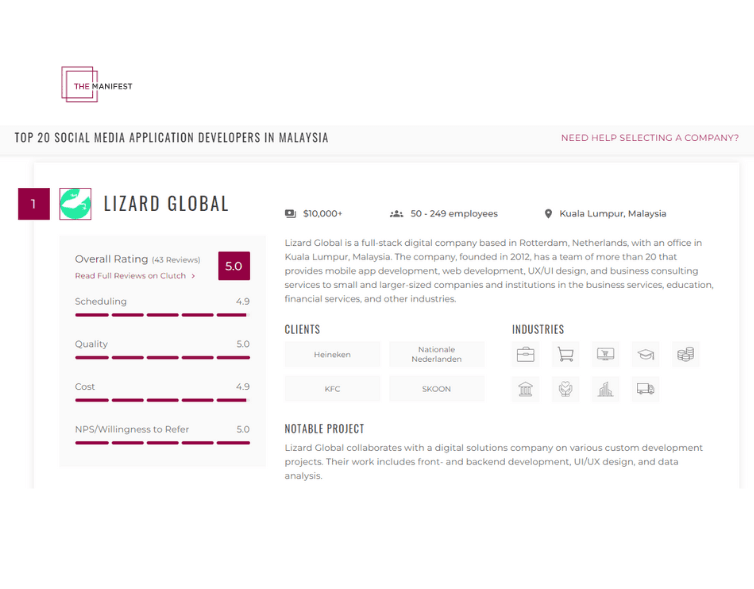 The Manifest is a news and how-to website for businesses that gathers and evaluates useful business advice for innovators, entrepreneurs, and small and mid-market companies. Through each stage of the buyer journey, The Manifest serves as a friendly tour guide. The Manifest works to make business ambitions a reality by providing data-driven benchmarks, step-by-step guidelines, and agency shortlists as its three major offerings.
While Lizard Global's track record of success has solidified its reputation for quality and dependability, placement in The Manifest ranking as Malaysia's top social media app development business further showcases our authority and strength in the fiercely competitive software development sector. It is a significant accomplishment that supports our well-thought-out strategy of fostering client success through cutting-edge technology and digital innovation.
When it comes to providing the greatest custom software development solutions, Lizard Global continues to stand out because of its capacity to integrate technical expertise, customer focus, and strategic thought leadership. We are able to create and provide customized solutions that address each client's unique demands, in this case, a world-class social media app, by staying abreast of industry trends and technical developments through our Agile methodology.

Clutch: Top Web Developers Kuala Lumpur & Sydney 2023
Clutch is the top platform for IT, marketing, and business service providers to receive ratings and reviews. The Clutch platform is used by more than 500,000 buyers and providers of services each month, and usage is increasing by more than 50% annually. Clutch has been named one of the top 50 startups by LinkedIn and one of the 500 fastest-growing companies in the United States by Inc. Magazine.
Lizard Global currently boasts an astounding 43 reviews and counting on the aforementioned review and research platform, with an average review rating of 5.0 (a perfect score!). Based on genuine, timely reviews from actual customers, Clutch ranks the world's top software development firms and products.
In addition to these successes, Clutch continues to honor Lizard Global in a number of categories practically every year. Among the featured Clutch Awards on Lizard Global are:
Top Web Developers Kuala Lumpur 2023
Top App Development Company Netherlands 2023
Top App Development Company Sydney 2023
Top Web Developers Sydney 2023
Top Digital Design Company Amsterdam 2023

Sortlist Rising Star Award: Best Digital Development Partner 2020
The Sortlist Rising Star Award honors Dutch agencies with less than two years of operation and a turnover of under €100,000. It is based on three factors: the platform profile's quality, the quantity and caliber of completed projects, and/or the profile's aesthetic appeal.
Lizard Global has consistently upheld a client-centric customer service policy that permeates every part of our company for this to happen. As we work toward creating a lasting partnership, one of our strongest strategies is to strengthen our bonds with our customers. Indirectly, this strategy increases customer service satisfaction, generates more significant revenue, and draws in new clients because, as every marketer is aware, word-of-mouth advertising is the most effective kind of promotion.
The important thing is to listen, understand, and demonstrate empathy in this situation, or in Lizard Global, we call it Design Thinking Workshop, as in any other sort of conversation. Prospects can perceive IT businesses as being disengaged and cut off from their customers. Therefore, we provide our clients with a sense of value and importance by keeping a human touch and demonstrating that we care.

Techbehemoth: Best IT Service Providers in Kuala Lumpur (TechBehemoths 2022 Awards)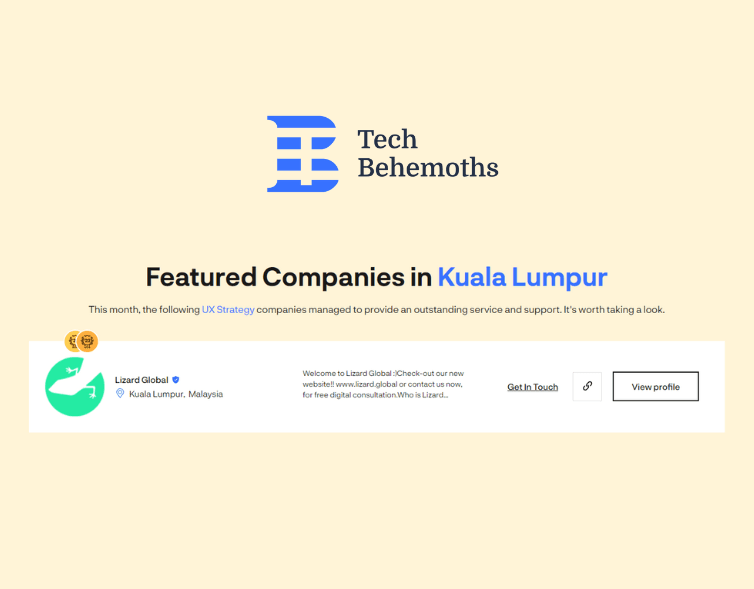 TechBehemoths is the most innovative platform for matching projects with trustworthy IT companies of any size and location. For any honors and rankings on the platform, Techbehemoth strictly considers meritocracy. Because the honors are dependent on several intricate metrics, none of the parties involved can manipulate them, making them extremely dependable, including:
Client reviews
Business portfolio
Business profile strength
Service demand and popularity
User activity on the company profile
Website description
Community feedback
Operational
Lizard Global understands that customers seek honest feedback before using a product or service. Decision-makers use reviews to help them decide what to buy, therefore it's crucial to us as customer service champions to offer reliable solutions that position businesses for success.
Over the course of our ten years in operation, 100+ project buyers have visited Lizard Global, the top-ranked and most reputable web- and mobile app development firm and custom software service provider in the globe. Being named one of the Best IT Service Providers in Kuala Lumpur confirms the high caliber of our product and the promptness of user feedback. Three categories have Lizard Global at the top:
DesignRush: Top Custom Software Development Companies in the Netherlands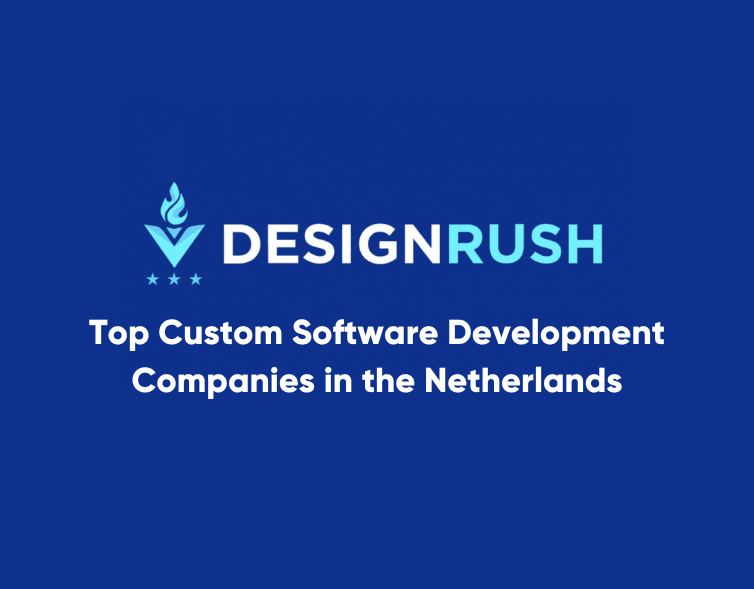 Our exceptional development expertise has been validated by the many happy clients we have served. Our excellent reviews are highlighted on DesignRush, a B2B marketplace that links brands with agencies and allows consumers to find full-service agencies, web designers, digital marketing organizations, and tech companies. Leading the pack of top developers in the Netherlands according to DesignRush is Lizard Global, which also has a growing collection of amazing client testimonials.
Among the top full-stack developers in the world, Lizard Global has completed over 100 projects in over 25 different sectors. Our adaptability is one of the reasons why clients give us such excellent ratings on DesignRush. We specialize in exceptional code and agile development methodologies.
Lizard Global, the Next Global Brand
The next objective on our vision board was to emerge as the leading global brand, not just a web and mobile app development service provider. In just ten years, we were able to make a name for ourselves as a key player in the world of custom software development. It is plausible that we are now gearing up to compete with the rest of the world.
Lizard has accomplished a lot in a short amount of time, and we are confident that we can do even more. We are sure that we can keep motivating you, and our clients, and assisting you in accomplishing your business goals while also leveraging our own company and brand.

10 Years of Lizard Global
Want to know more about Lizard Globa's journey to becoming the next global leader in the Custom Software Development market? Head to our 10 Years of Lizard Global tag to dive deeper into the company's behind-the-scenes.