Internship in a Netherlands-Based Company (Best Reviews!)
13 Sep, 2023
Asrul Ash, Content Writer
Get the
latest updates

about our blog posts.
Subscribe so you don't miss out!
Follow Lizard Global on Facebook, Instagram, and LinkedIn.
Lizard Global's 2023 internship program is off to a wonderful start as we welcome our largest intern class yet, consisting of a total of 10 young professionals who will be working across two of our locations, Rotterdam & Kuala Lumpur. All of them are from Polytech Montpellier, France. Our 2023 interns, who were mostly selected as software developers and engineers, are allowed to operate in a hybrid setting where they are relocated to the city of their internship and spend some time in the office each week.
This is in line with our corporate values. As expected, the hybrid option has been selected by more than 60% of our interns. Our primary focus is the health, safety, and well-being of our employees, so we continue to regularly monitor each of them (including interns) to ensure that they are always at the top of their game in terms of productivity.
Lizard Global internship program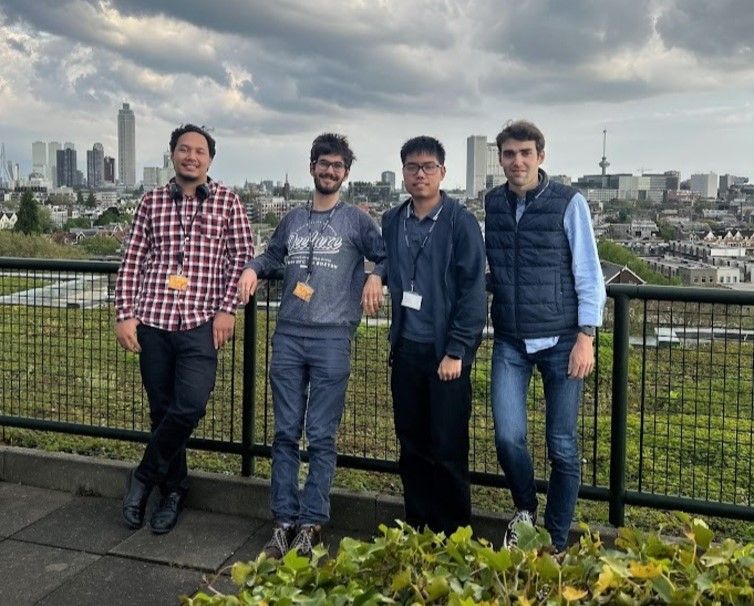 The purpose of the Lizard Global internship program is to offer our international interns meaningful projects, mentorship, and career development opportunities so they can gain firsthand knowledge of the company's eccentric culture, get a glimpse of the workplace culture, and cultivate the best and most diverse talent. Under the structure of Lizard Global's internship program, interns engage in work that has a significant impact, delving into products, initiatives, and services that affect hundreds of clients.
To start off our busiest internship season, we spoke with a handful of our French interns from 2023, coming from Polytech Montpellier to find out what they are most anticipating. A special appreciation to these names for agreeing to have this interview.
Alma SORRENTINO 🎉
Joan Heimanu TERIIHOANIA 🎉
Victoria ARBAOUI 🎉
Thomas Fournier 🎉
Dino Greil 🎉
Securing talents through lasting impression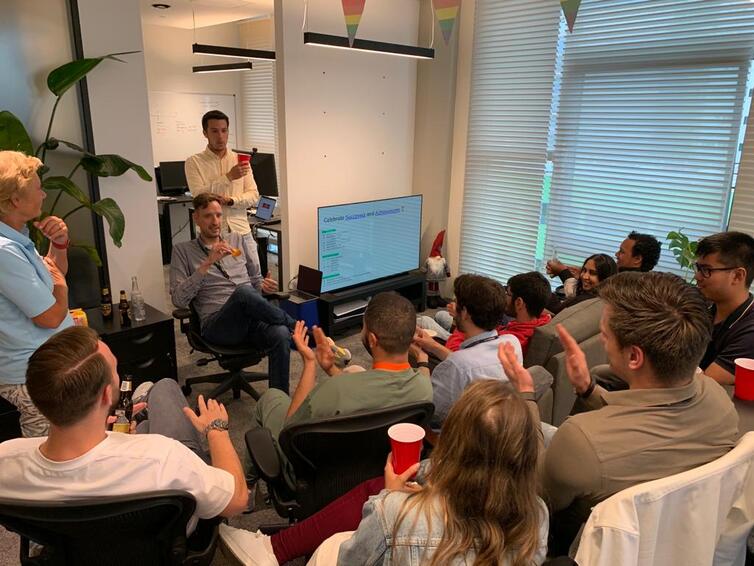 Lizard Global's strategy for maintaining its 85% client retention rate is "We take pleasure in being a long-term partner". We are invested in the success of our clients; we don't just want to provide a service before moving on to the next one. The success of Lizard Global is demonstrated by the fact that our very first client is still one of our current customers.
Similar to this, Lizard Global acquires new talent in the same manner. In an effort to give students or undergraduates an understanding of our corporate culture and business strategy, we host corporate presentations at universities. We create networking relationships with the students and other university employees there as well. Two specific accounts from our interns demonstrated the impact of our approach.
"I got to know Lizard Global and wished to do an internship there due to a presentation Jeremy and Kaz did at our school (Polytech Montpellier). This gave me a pretty good feeling about what the company was, and the work environment there. The first impression proved our preconceptions to be kind of true. It was actually even better (at least for me) than I thought." — Joan Heimanu TERIIHOANIA.
"I did my internship in the company in order to validate my fourth year, to have an experience abroad, and to become a better developer. I chose Lizard Global as the company was recommended by a student from a previous year who had already done his own internship in the company." — Dino Greil.
Internship experience in Lizard Global, described as "instructive, fun, and interactive!"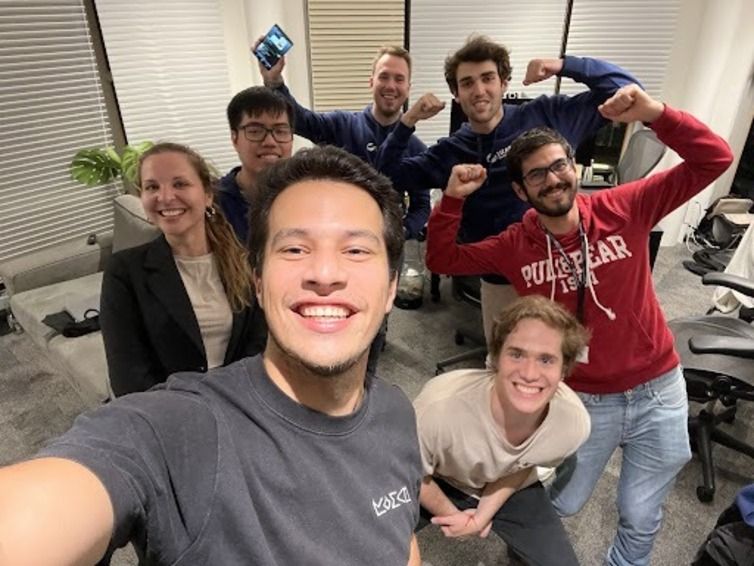 For us, at least as defined in the Lizard Global culture, internships are more than that. Internships may be a competitive arena, especially if you're hoping to convert your position into a full-time career. We never take away the enjoyable element of work, in addition to taking initiative, being visible, and being proactive in carrying out a job. Our low staff turnover rate is one of our strongest competitive advantages. The majority of the time, we nurture talent beginning with their internship, and from there, we cultivate and encourage these raw talents into shining experts and specialists in their industries.
We had the chance to speak with a few of our French interns from Polytech Montpellier, France, and these are the true experiences they describe from being a part of the Lizard Global family in their own words.
"The work environment is flexible, not-too-corporate if not at all. My job was mainly as a frontend web developer on their custom software. My relationships with colleagues were very instructive, fun, and interactive. I learned, discovered and experienced a lot of different things, new perspectives and points of view (which was one of my objectives in coming to another country)." — Joan Heimanu TERIIHOANIA.
"One of the highlights of my internship was the strong sense of camaraderie among my colleagues. They were always willing to mentor and guide me, ensuring that I gained a deep understanding of the industry. The collaborative environment at Lizard Global made every day exciting and rewarding." — Thomas Fournier.
"I went to Malaysia with 3 of my friends. It was our first time in this country and we had the opportunity to discover life abroad in a city very different than ours in France. The people in Lizard Global were really nice to us and we learned a lot talking to them. Our project was interesting, and permitted us to practice our skills and learn new ones." — Alma SORRENTINO.

Important things to learn from an internship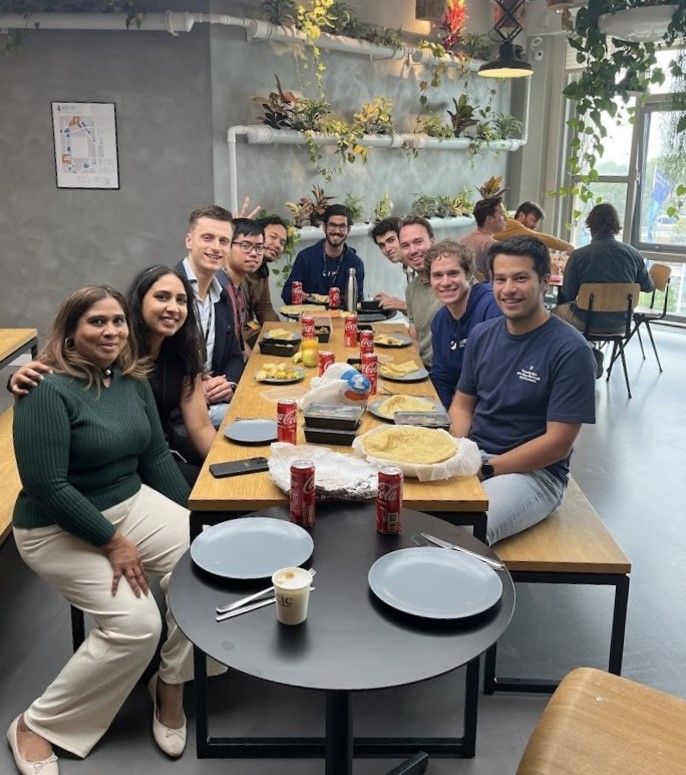 Nowadays, having relevant job experience is just as important to developing a successful career as having a degree. Because of this, internships have emerged as a crucial tool for candidates looking to differentiate themselves. Lizard Global was aware that 57.5% of graduating seniors with internship experience obtained at least one job offer while applying for a full-time job before developing a complete internship program approach. We support the idea since we are aware of how important it is for young people to gain internship experience for their professional development.
Candidates will be able to expand their knowledge, receive real-world experience, and grasp the career trajectory for the position they want. Young grads and students can pick up a lot of knowledge while making contacts in the business sector and meeting new people. In this way, we encourage IT major students to experience what it's like to work as a Frontend or Backend Software Developer in the Number 1 Web and App Development Company in Malaysia and the Netherlands.
1. Team collaboration, diversity of ideas & problem-solving
"The diversity of perspectives among the company gives it a very different vibe. There are lots of different points of view, leading to sometimes clashing opinions that spring into debates. This allows us to see a topic from different angles more easily" — Joan Heimanu TERIIHOANIA
2. Learning new technologies that create an impact in the workplace
"Lizard Global is known for its forward-thinking approach to technology, and as an intern, I would relish the chance to work on cutting-edge projects that push the boundaries of what's possible. Knowing that my contributions could have a real impact on the company's projects and clients would be both motivating and rewarding. In this dynamic atmosphere of constant learning and innovation, I would thrive and develop a deeper passion for technology and software development." — Thomas Fournier
3. Liberty to work independently, take ownership
"I really liked the independence we had during our project. I learned to manage my time and my quantity of work and to evaluate how much time a single task could take me." — Alma SORRENTINO
4. A strong sense of achievement is the greatest motivator in the workplace
"While open and fun to be around, they could also remain professional and showed me the ropes. I also liked the feeling of accomplishment to finally succeed when working on a task. It always motivated me to continue on the task. It really made me feel like I was improving and getting better at doing more complex tasks." — Alma SORRENTINO
5. The company culture, the work-life balance
"Working at a corporate company like Lizard Global offers a dynamic environment with diverse opportunities. Daily tasks involve collaboration, innovation, and problem-solving. It's very mental health friendly and team-centered." — Victoria ARBAOUI

Gaining technical knowledge as a Software Developer intern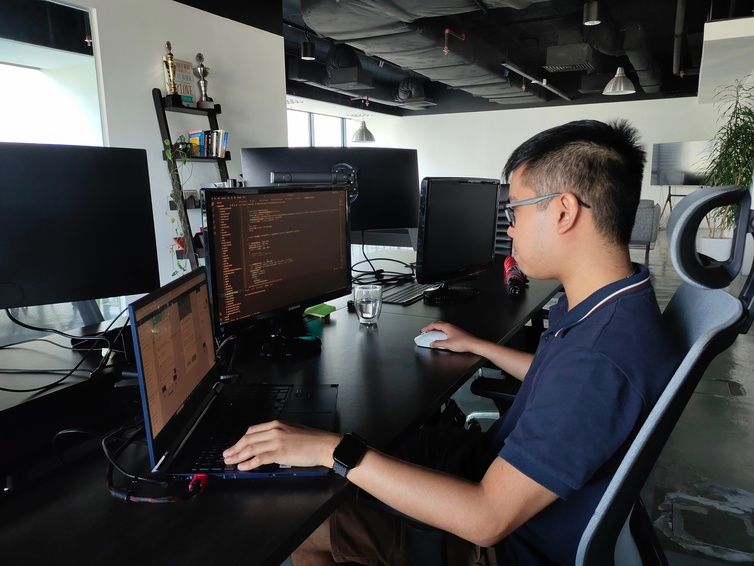 Software developers frequently need to pick up new technologies in order to keep up with the ever-changing industry. In addition, candidates receive compensation for their time as a software engineering intern. Naturally, no one expects them to be proficient from the start when they are still on the learning curve. Businesses like Lizard Global push our French interns from Polytech Montpellier, France, to learn everything they can so they can stand out. The objective is to empower these budding talents so they may enjoy learning, make a difference in the work they do, and code away!
What were some of the highlights of the technical knowledge that the Polytech Montpellier interns loved? Let's have a look at what they were thinking.
"I also learned some practices of senior developers concerning GitHub, JavaScript, React, and every other technology we used. I never used GraphQL before so it was a very enlightening experience for me. I think I will be using this technology in the future and I am grateful that I could practice it here." — Alma SORRENTINO
"From a technical standpoint, I learned new technologies (React, GraphQL). I learned how is work in a relatively rigid AGILE environment using SCRUM." — Joan Heimanu TERIIHOANIA
"I had little experience working in a team of developers and I learned how to use GitHub and GitLab in a more efficient way: where in school I rarely created specific branches to do a specific task, working with several developers meant that I had to make more branch and make sure that my code was both more readable" — Dino Greil
Surviving the first day as an intern in Lizard Global (real tips to make the most out of it)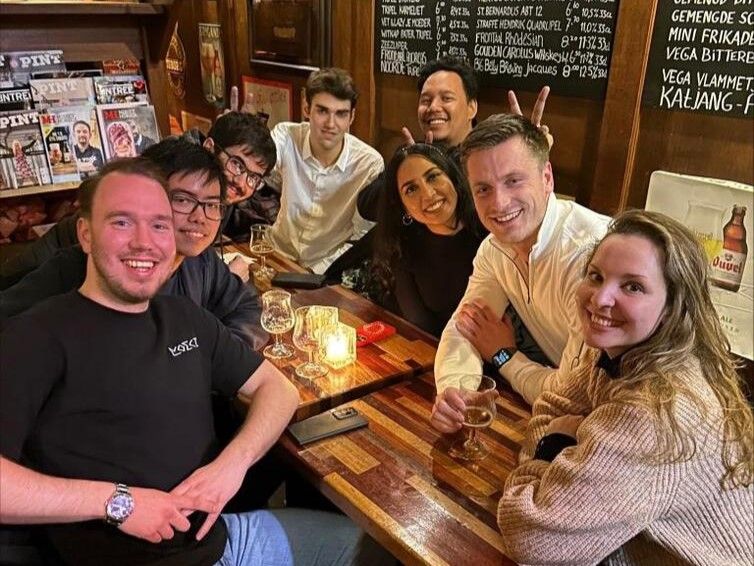 Being free to be who you are at work is one of the best things about an internship at Lizard Global. We never put people in boxes; instead, we constantly support our candidates in being who they are at work. There is no more effective approach to leave an authentic and lasting impact on others. We have always recognized that everyone has particular talents, and our main goal has always been to help people build their brands. If they're just Average Joes, how else can we know they are compatible for a collaborative endeavor at Lizard Global, right?
We used the chance to ask our interns for suggestions on how other students should approach seeking an internship overseas, particularly in Malaysia or the Netherlands. Here are their responses.
1. Practice your English
The secret to greater sustainability and advancement at work and even in networking is effective communication. Because of this bridge, commercial relationships can be efficiently maintained despite differences in nations. The fact that Lizard Global is a global custom software development company and that English is the most frequently used written and spoken language in the world means that picking it up can help you communicate with others more successfully. English is your savior for everything, from making presentations to team-based problem-solving.
2. Understand the company culture
Every workplace has a distinct culture, and Lizard Global is no exception. Even in its simplest form, our tagline—"Imagine. Design. Create. Grow"—reflects the conduct and routines of our people. We establish a very credible internet presence, engage with individuals of all ages, races, nationalities, and levels of seniority, and—most importantly—enjoy what we do! By the end of the week, after working during the day, we will have fun together and let all the stress from the week go.
3. Learn about Kuala Lumpur or Rotterdam
The desire to experience local life is another justification for seeking out an internship overseas. Although professional growth is the main goal here, Lizard Global constantly encourages applicants to realize their full potential and see what they are made of. Everyone will see the nation's industry and concerns outside of the four walls as a result of our techniques and strategy as an integral part of a top Web and Mobile App Development Company team.
4. Embrace a proactive, adaptable mindset
Our team members are constantly urged to improve their adaptability. It is what provides our workplace and employees with a number of beneficial advantages that may be used in a broad range of situations. The most obvious benefit of becoming more adaptable, in line with our Agile Scrum methodology, is of course that your team members will be better ready to take on new tasks. New problems and goals become more achievable and even pleasant when our present method of doing things does not constrain our thinking or approach to problem-solving, as opposed to seeming like insurmountable obstacles that dread. Agile is what enables Lizard Global to maintain its relevance and competitiveness in the face of shifting market circumstances in the software development sector.
Interested in an internship program abroad? Join Lizard Global!
The Lizard Global internship program is a great way to learn about the Dutch company firsthand and become well-versed in the software and tech sectors. It might help you in choosing the ideal career. You will actively participate every day in real projects that are chosen to suit your interests and skills.
Along with other qualified professionals from Lizard Global, you'll be a part of a project team. Their viewpoints can help you better comprehend our industry, its requirements, and its benefits. Are you interested in learning new things in Rotterdam or Kuala Lumpur? Use the link below to send us your resume!