Looking back: 2020 at Lizard Global
Get the
latest updates

about our blog posts.
Subscribe so you don't miss out!
It would be an understatement to say that the past year has been unexpectedly challenging. Merely two months into 2020 the entire world steadily came to a halt because of the COVID-19 pandemic. Many of us were required to work from home, and some of us still do. However, we also saw this as a unique opportunity to shift our focus towards our online presence, our SEO optimization, lead automation, blogs, renewing our website, designing and sharing essential Lizard Global documents, and much more.
The current situation is far from over, but at Lizard Global, we successfully adapted to the new "normal". We met the challenges and together with our clients were able to turn these challenges into hope and growth. We are grateful to be able to welcome many new and inspiring partners and Lizard Family members, which motivates us more than ever to deliver beautiful digital solutions to our clients. Let's have a look at what the past year has had in store for Lizard Global, and how we've managed to plot a steady course forward even in a time of crisis.
Lizard Global vs. COVID-19
Like any other business, we've felt the impact of the Coronacrisis all around us. Not only did we have to say a temporary goodbye to our weekly drinks and in-person catch-up moments, we also had to find ways to stay in touch with our clients and keep our workflows streamlined while not being present in the office. Luckily, as a company specialized in innovation and creative thinking, we quickly managed to adapt to the new circumstances. As an international software development company with offices on opposite sides of the globe, a lot of our business processes happen online, long before COVID-19 came around. From meetings over Skype or Google Meet to real-time product development using Cloud services, fully switching to these practices proved to be no issue for the Lizard Global team.
In our
Kuala Lumpur office
, our innovative team came up with a way to provide one of our clients with a workshop developing a digital strategy in a Covid-friendly manner. Using an interactive environment with lots of structured brainstorming sessions, we dove into the specifics of their industry and their most important
target audience segment
. Based on these sessions, we created an ideal customer journey to support our client and their business. And while social distancing protocols were kept and face masks were the norm, we made sure that the quality of our sessions didn't suffer from it.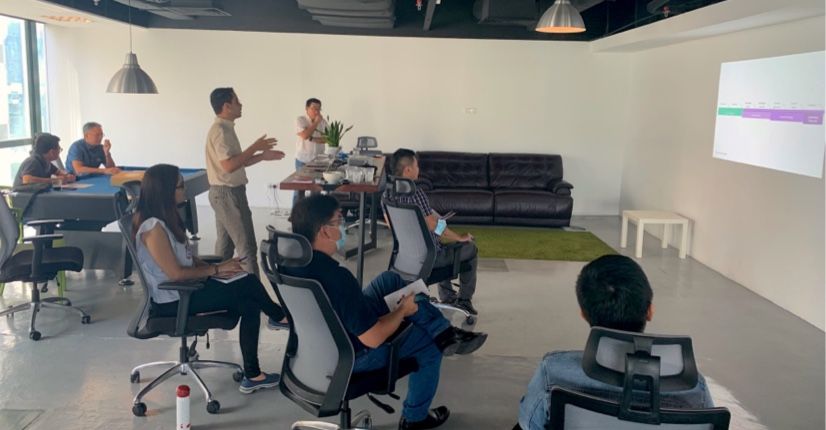 Our workshops proved to be an immense success, and we're planning to provide much more of these workshops for our clients in 2021. We've implemented a few free sessions for our clients to start off, after which they get to decide if they want to immediately continue to UI/UX design and development, or if they want to dive deeper into the partnership experience with Lizard Global with additional sessions.
An Optimized Customer Experience at Lizard Global
Starting at the end of 2019 and into 2020, we put an extra focus on the commercial aspects of Lizard Global by working with competencies, concrete KPIs, adjusting our overall customer onboarding and experience, and following up on lead generations with the help of Salesforce, which is an official Lizard Global partner. At Lizard Global, we believe that taking the time to sit together with our clients and guiding them through the process of imagining, designing, creating, and growing their digital solution is key to building close and long-lasting relationships.
At the beginning of 2020, we went to many events and conventions and had countless face-to-face meetings with inspiring
intrapreneurs
and
entrepreneurs
, all with the aim to spread the word of Lizard Global and tell the world about our digital solutions. Thanks to tools such as Salesforce, we were able to measure which time investments had a positive payoff and which aspects of our planning and strategy could use some finetuning.
2020 also brought with it an opportunity for us to successfully add the service of "
digital conceptualization
" to our full stack package. We now offer our clients
customized workshops
during the empathy and design thinking phase at the start of our partnerships. This way, we are able to better help our clients in the process of defining their problem statement by providing a digital angle of approach rather than rely solely on a list of assumptions. We also help several clients in 2020 with the creation of impressive and unique pitch decks, clickable demos, and user flows, which helped our clients attract
investors
for their business projects.
New Website
A notable milestone of 2020 is the ideation, design, development, and release of our brand new website. With continuous growth comes continuous change in order to keep adding value to our brand and our customers. At Lizard Global, we know that growth is a journey without an end, but with a clear direction. Time passes, technology keeps advancing, and as a software development company, we need to stay on top of our game regarding new technological innovations and design trends. In order to stay relevant within the industry, we are constantly updating our brand identity. The creation of a new website not only provides our customers with the best possible user experience, it also gives us an opportunity to apply the knowledge and experience we've picked up along the way. Using our own website as a canvas for new and innovative ideas, we can later implement these ideas in the projects we're working on. Our new website emphasizes the importance of our online presence. By providing the right information on our website in an immersive and engaging way, we make sure our customers know exactly what a partnership with Lizard Global looks and feels like.
Clear communication and the provision of engaging content is exactly why we've been working on an extensive collection of blogs in 2020. Our blog page consists of articles about various tech-related topics, from listicles to deep-insight blogs discussing complicated topics, our new website is all about transparency. In 2021, we aim to extend these blogs even further and dive deeper into the ins and outs of software development and the projects we're working on on a daily basis.
Awards
2020 Has been a fruitful year for Lizard Global, and our hard work has resulted in becoming a part of the top app/web development agencies in Malaysia and The Netherlands. We were also honored and humbled by 4 Clutch awards:

Clutch Best Mobile App Development Rotterdam (2020)
Clutch Best Web Development Rotterdam (2020)
Clutch Best Mobile App Development Malaysia (2020)
Clutch Best Web Development Malaysia (2020)
We also received Merk010's award for the strongest SME business in Rotterdam. After an exciting round of nominations and a nervewracking round of voting, we were honored by the inspiring team of Merk010 with an amazing award for the best SME of Rotterdam.
We continued our strong award success in 2021 with the Sortlist Rising Star award for which we were nominated in 2020. We are honored by these awards and they are a testament to our hard-working and dedicated Kuala Lumpur and Rotterdam teams as well as our clients for whom we love to go above and beyond!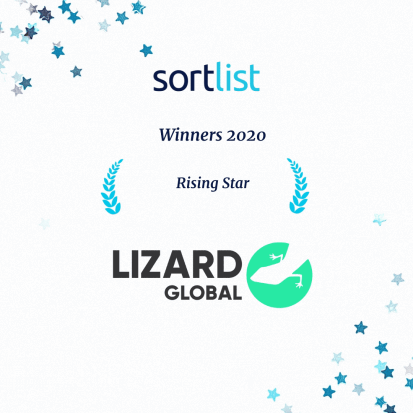 New Lizards
2020 also allowed us to embrace and welcome several inspiring new members to the Lizard Family. Even though 2020 had its bottlenecks and challenges, we were happy to welcome Product Owner Simonas to our team in Kuala Lumpur. In his interview you can read all about his experience of taking such a big step in a year full of ups and downs. We were not only blessed with brand new Lizards last year, as we also welcomed back an old Lizard, Senior Software Engineer Kenny. After he left in Lizard 2013, he made his comeback at Lizard Global in 2020 to complete our cross-functional and full stack development team in Kuala Lumpur. We are looking forward to adding even more members to our family soon!
Lizard Global in 2021
The beginning of a new year has a special meaning for us. Not only can we look back at a year full of successes, growth, and inspiring partnerships, we are also immensely motivated to make 2021 an even better year. Our team has worked harder than ever to prepare for a fruitful year. We're looking forward to a year filled with more inspiring and long-lasting partnerships and friendships, as well as a broad collection of successfully finished projects, ready to bring our clients to the next level of the digital transformation of their businesses. We're sure that 2021 will be another year of growth, hand-in-hand with our partners.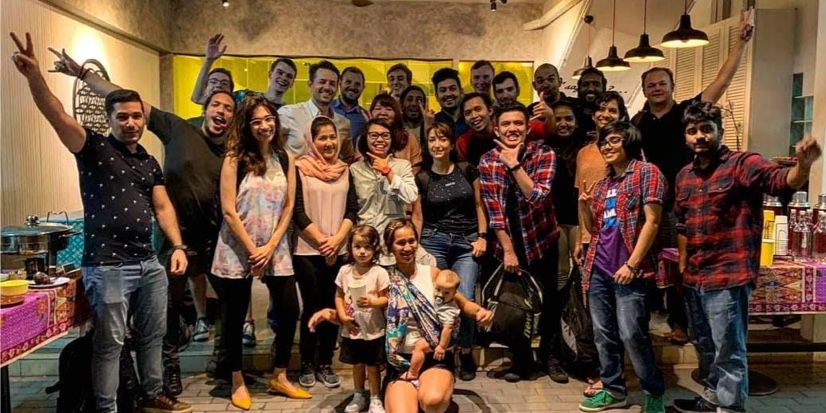 Are you still looking for a digital partner to help you out with the digital conceptualization, design, or development of your app idea? Look no further! Lizard Global is your digital partner for life, and we gladly take you along on our journey towards realizing the ultimate digital solution for your business.
Do you want to be a part of the Lizard Family as a developer? Now is the time! Don't hesitate to send us a message, and we'd love to hear about your talents. Follow us on our social media channels to stay up-to-date with our milestones in 2021.