Digital Transformation in Real Estate
19 Aug, 2021
Lotte, Digital Content Specialist
Get the
latest updates

about our blog posts.
Subscribe so you don't miss out!
At Lizard Global, we believe that any industry can greatly benefit from a digital transformation. Our portfolio includes more than 20 verticals, full of different projects, all unique in their own way. From process automation and CRM systems to gamified features and order management portals, we've already been able to provide a successful tailored digital solution for over 70 projects. In our digital transformation blog series, we dive deeper into one of our verticals, explaining the current state of digitalization in a specific industry, and highlighting some of our successful partnerships within that industry. This time, we take a look at the real estate industry.
The rise of technologies in Real Estate
Since last year, digitalization of the real estate industry is expected to accelerate, as Covid-19 forces a digital transformation upon any industry, even the more conservative sectors that have been resisting it so far. In comparison to other industries such as banking, retail, and healthcare, real estate has been a rather late adopter of digitalization. However, there are quite a few instances where digital technology enhances the house-buying experience while boosting operational efficiency for real estate brokers.
Digital solutions such as automated apartment matching, virtual home tours, renter portals, site management, and contactless solutions across home loans, payments, and insurance services are changing the way real estate is purchased, sold, leased, and managed. Similar trends are emerging in commercial real estate, where property owners can take the management of their assets into their own hands with centralized dashboards providing insights into energy, gas, and water usage, track needed maintenance, and much more.
Building property
BIM (Building Information Modelling) is a smart 3D model-based approach that gives architecture, engineering, and construction (AEC) professionals the knowledge and tools they need to plan, design, construct, and manage buildings and assets more efficiently. BIM is used to save money on building projects by streamlining workflows, improving communication, and facilitating cooperation. Architects benefit from BIM software because it helps them to manage design phases, property owners and investors can use it to keep track of operations, and engineers can use it to model systems like HVAC (heating, ventilation and air conditioning) and energy systems.
Selling property
Selling a house can be a cumbersome process, think of all the effort that has to be put into creating a flattering portfolio with pictures that aren't just showing the property, but also selling it. One of the most crucial aspects of advertising property for rent or sale is the house imagery. Manually looking through photographs and selecting the best ones for a property portfolio might work for a smaller business. However, when a company has hundreds of properties to sell, the manual process becomes overwhelming and too error prone. By employing machine learning and neural networks, companies can tag and categorize photos in seconds, creating a digital image library. Agencies can easily use these tags to categorise photographs by room type, feature, outside style, or any other category they want.
Besides APIs that efficiently pick the right pictures for your portfolio, there's an increasing use of
extended reality technologies
used in the real estate industry. A recent introduction of these technologies is the use of house tours in virtual reality. This way buyers can experience a full house tour, without having to actually be present at the property. Especially during the global COVID-19 pandemic, this proved to be a useful solution for both house sellers and buyers.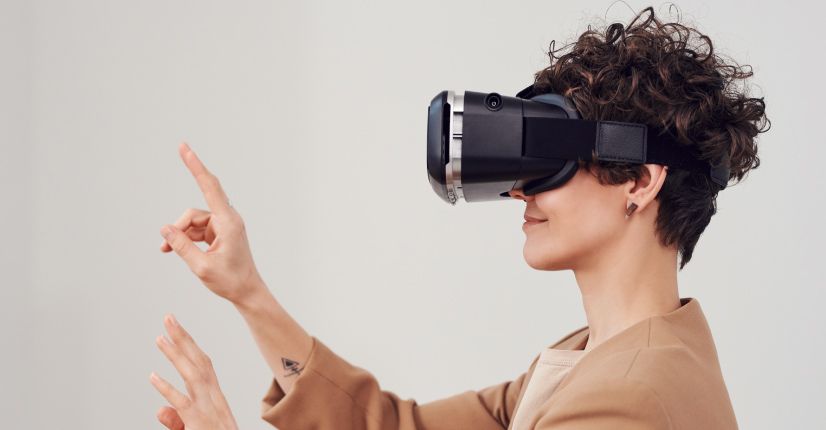 Buying property
For people who are currently searching for a new house, there is a rapidly increasing number of digital solutions that greatly simplify the process of searching for properties that are aligned with their needs and wishes. These applications often consist of a two-sided marketplace, where sellers can easily upload their property for sale and where buyers can efficiently scroll through properties based on their preferences. Another notable piece of technology for house buyers are mortgage calculators, which often also provide the ability to get in touch with mortgage providers. These all-in-one applications are becoming increasingly popular in the real estate industry, turning the process of searching and buying a house into a piece of cake.
Property contracts
Besides digital solutions for searching property, there's a dramatic increase in the use of smart contracts for signing lease- and purchase contracts. Smart contracts are used to record contract terms and digitally sign contracts without the interference of a middleman, running on blockchain technology. Smart contracts eliminate the need for bank verifications and other intermediaries in the real estate industry. Because the real estate business involves large amounts of significant transactions, smart contracts are useful to improve transaction speed, protect against fraud, and lower overall costs. In our article on digital transformation in financial services, you can find out more about smart contracts and our project Contract Chain in particular.
Property management
For people already in the possession of a property, there's an increase in solutions that simplify the management of your house. Centralized data dashboards allow you to obtain insights into your property data, such as gas, water, heating, and energy use. Often, these centralized databases are designed to work together with smart devices.
The
Internet of Things
(IoT) is a technology that enables a system of interconnected computing devices embedded in household devices. Predictive maintenance, energy efficiency, and a convenient lifestyle are just a few of the advantages the IoT can bring to the real estate industry. IoT is used to boost property value using smart home devices with embedded sensors, such as automated lighting systems or robotic vacuum cleaners. All these devices and systems are centralized into one dashboard, often available as a smartphone application, so you can control your property from any location with an internet connection.
Project: Brickler
Brickler
is a startup from the mortgages department of
Nationale Nederlanden
. Nationale-Nederlanden is a financial services company in the Netherlands with over 4 million residential and business customers. Nationale-Nederlanden has been providing insurance, pensions, and banking services in the Netherlands for 170 years. The Nationale Nederlanden (NN) wanted to create a central platform where users could search their house step by step, while already arranging a mortgage at the same time. To improve user experience, Nationale Nederlanden needed a partner to think along during the process of technical consultancy and development. Lizard Global developed a platform that allows users to sell their houses and request a mortgage via a cutting-edge mobile app. Brickler became a cost-effective digital solution to help house seekers.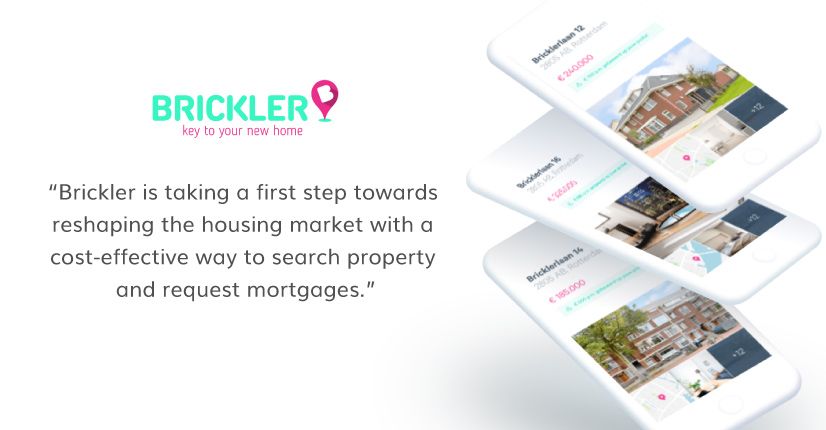 Project: KeyValley
KeyValley is a two-sided marketplace focussing on the facilitation of matching latent house buyers and sellers. Sellers can list their property for pre-sale and can decide themselves when they move forward to the process of selling, based on potential buyer's price offers. The current state of the Dutch real estate market is focused on a seller's market. And because there are more buyers than sellers, housing prices keep increasing across the country, and the housing market stagnates. In order to regain an equal balance, we developed a platform that facilitates both the selling and buying of real estate. The two-sided marketplace brings sellers and buyers together by the means of a match-making system. KeyValley's platform eliminates the interference of mediators like realtors, so the process of searching, browsing, buying and selling properties is optimized to maximize efficiency.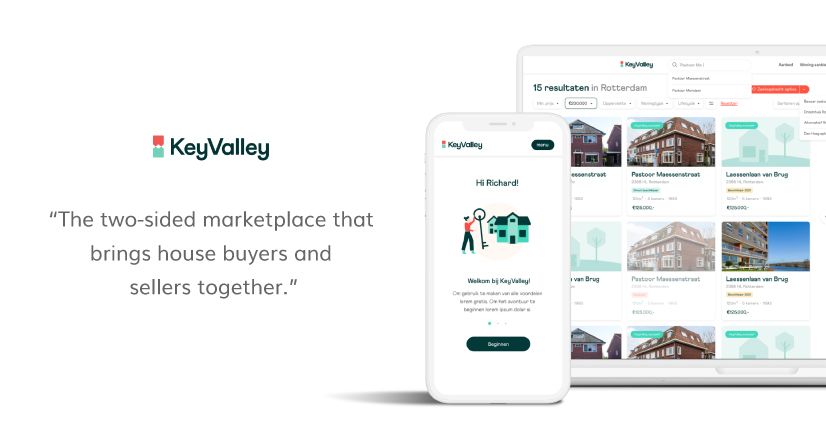 Project: Bricklinq
Bricklinq
is a real estate business aiming to become the ultimate solution for managing real estate properties by providing digital services for tracking key property information and connecting service suppliers - while providing its users with opportunities to save money on their various housing-related expenses. Bricklinq currently focuses on the occupant of a residence and is planning to expand its services to landlords, housing managers, and contractors. As an occupant of a home or business, most people don't have a single place where they can quickly store, lookup, and reference attributes about their house. Often, manuals or warranty paperwork that came with your refrigerator gets lost or misplaced. Financial details around your rent, mortgage, utilities and other monthly costs are not centralized. Therefore, it's hard to know where your money goes. All of this can cost you, as an occupant, money.
Together with Bricklinq, Lizard Global created the Bricklinq platform: a digital environment to help property occupants manage their properties. By providing a single place to store and maintain important documents and information, the application helps its users find potential savings and allows occupants to access and manage their property information in an online centralized environment.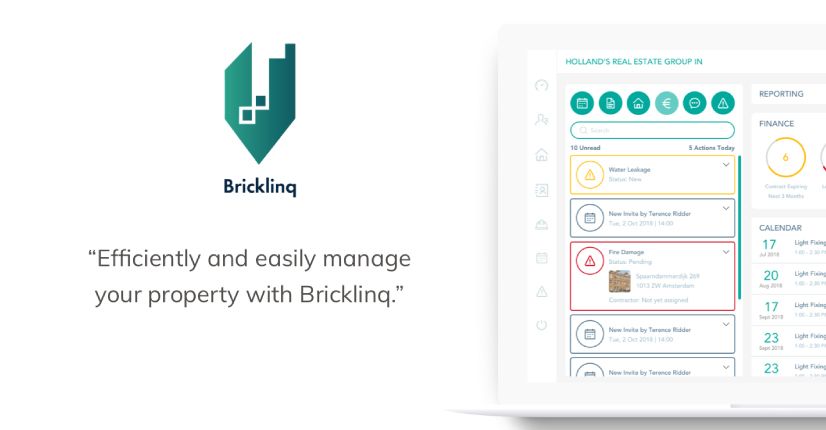 Lizard Global and Real Estate
At Lizard Global, we know that a digital transformation doesn't happen overnight. On the contrary, as a business, you need to know your audience, the market and your industry from the inside out before you can make a digital change that can disrupt the market. As an industry that's just got introduced to the great potential of a digital transformation, it's only a matter of time for the market to completely reshape. As a digital partner, we strive to play a leading role in the digital transformation of the real estate industry, providing the right solution for the right audience.
Need a hand?
Curious about our other verticals? Check out our portfolio for an insight into all the industries we're supporting with digital solutions. Or take a look at our previous blogs on the digital transformation in:

Maritime
Healthcare
FinTech
Human Resources
Education
Community
Transport & logistics
Industry 4.0
Real Estate

Do you want to know what we can do for your business in your industry? Drop us a line, and we gladly get in touch with you to dive into the possibilities!