Digital Transformations in The Gaming Industry
31 Mar, 2022
Lotte, Digital Content Specialist
Get the
latest updates

about our blog posts.
Subscribe so you don't miss out!
Follow Lizard Global on Facebook, Instagram, and LinkedIn.
It is critical for modern businesses to stay ahead of the competition by deploying technologies that can greatly optimize operational processes and eventually disrupt the market. The transition to a digitized organization is referred to as a digital transformation. This transformation is defined by the careful selection and implementation of technologies that are perfectly tailored to the demands of your company and target market. As a full-stack digital partner, we assist entrepreneurs and intrapreneurs from SMEs in a variety of sectors in identifying the best technology for their needs and implementing it in such a manner that a smooth transition from manual to digital is ensured.
In our blog series about the digitization of businesses in various industries, we highlight the most important technological changes within a specific sector. This week, we take a look at the gaming industry, which has thrived on technological innovations since its emergence, and that's an understatement. In this blog, we'll answer the following questions:
How do we define the gaming industry?
What does the digital transformation of the gaming industry look like?
What are some examples of digital innovations in the gaming industry?
What does the future of the gaming industry look like?
The gaming industry: a definition
The gaming business is often considered one of the most vital and innovative fields of technology today. Its significance in terms of culture, social networking, and entertainment cannot be underestimated. The word "entertainment business" is no longer limited to Hollywood and the film industry, as gaming today provides one of the most immersive and awe-inspiring kinds of entertainment to more than two billion people worldwide. For the twentieth year in a row, revenue in the gaming sector increased in 2021. The global gaming market is expected to reach a value of $256 billion dollars by the year 2025, which is a major growth compared to the $151.5 billion dollars in 2019.
But what exactly do we mean when talking about the gaming industry? If you consider the entirety of the gaming industry, we talk about all the activities that include a gaming element. This can include physical games like board games such as monopoly or card games, but also gambling in a casino can be considered as a part of the gaming industry. However, this blog specifically refers to the video game branch of the gaming industry. These are the games that emerged alongside modern technologies, in a digital form, and include classics like Pacman and Tetris or immersive console games like Grand Theft Auto and Call of Duty.
A trip down memory lane
The origins of board games can be traced back to roughly 3500 BC. Gaming evolved gradually through time until exploding in the twentieth century. Some of our most popular board games first appeared around the early 1900s, but by the second half of the century, the focus shifted to the digital territory.
The first digital video or arcade games were released in the early 1970s, and computer-powered gaming grew throughout the rest of the decade. The 1980s signaled the arrival of consoles which began to revolutionize gamers' lives. However, the true gaming revolution occurred when LAN networks, and then the Internet, enabled interactive, multiplayer gaming. Multiplayer gaming elevated the gaming community to new heights by allowing fans to compete and engage from various computers, enhancing the social component of gaming. This critical breakthrough laid the groundwork for the large-scale interactive gaming that modern gamers now enjoy.

Since the early 2000s, video game capabilities have skyrocketed, and computer processing technology has advanced at such a rapid pace that each new generation of games, graphics, and consoles appears to blast the preceding generation into a forgotten era. The cost of technology, servers, and the Internet has fallen so low that ultra high-speed internet is now largely affordable and widely accessible.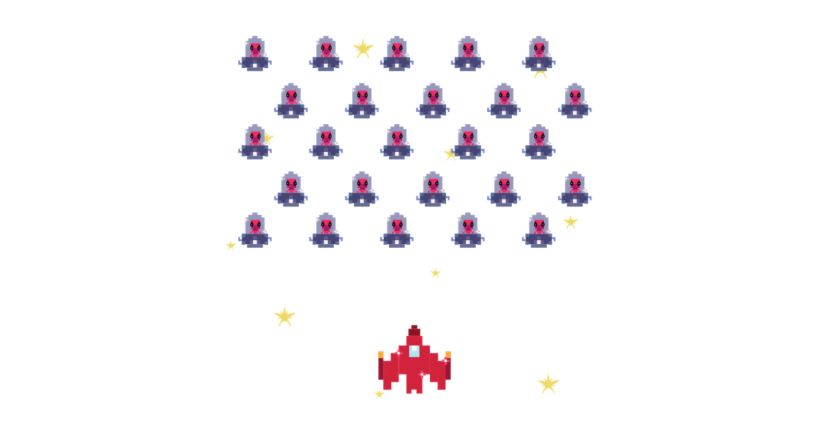 The battle of the gaming platforms
The ever-growing gaming industry consists of a variety of platforms, from mobile apps to console games for the Playstation or Xbox to desktop games on high-end PCs. Each of these platforms has its own pros and cons. Whereas console and PC gaming can offer the most immersive gaming experiences with mind blowing graphics and massive open-world environments, mobile gaming is so easily accessible that it allows us to play games whenever and wherever we want, which makes waiting for the bus a much more satisfying experience.
Console gaming
The first (and arguably most well-known) type of digital gaming is console gaming. Atari and Commodore dominated the console business in the early days, followed by Nintendo and Sega. Today, Xbox and Playstation are the two biggest players in the console wars, allowing millions of gamers to enjoy the most cutting-edge gaming technologies. Consoles have always been a reliable predictor of the overall IT market. In the beginning, consoles were not much more than rudimentary joysticks that could only run simple games like Pong. Nowadays, consoles such as the new Xbox Series X or Playstation 5, use specifically built microchips that process graphics and performance as effectively as possible while still being optimized for 8K television screens.
PC gaming
PC gaming has skyrocketed, with over 1.2 billion people using computers as their primary gaming platform. The goal of gaming computers is to be as efficient as possible. Gaming PCs feature their own specialized RAM space, GPUs, and cooling systems that allow them to run games more effectively. These beefed-up PCs can handle graphically demanding games and can help video game streamers who require a stable system to manage gaming at a high level while also livestreaming their action.
Mobile gaming
Mobile gaming currently accounts for over 45 percent of the gaming industry's total market share, with nearly one-third of the worldwide population having used a gaming app at least once. Mobile games are easy to use and contain genres for every type of gamer. Instead of strapping on a headset or inserting a disc into a console, mobile games allow us to play whenever and wherever we choose. On average, mobile gamers spend more than 6.5 hours a week playing on their phones, which has recently surpassed television as a preferred leisure activity. The mobile gaming sector has a unique revenue model where users can install and use the app for free, but can greatly optimize the gaming experience by so-called in-app micro transactions.
Do you need help with finding the right technologies for the digital transformation of your organization and business processes? Ask our experts! Reach out at hello@lizard.global and we'll be right with you

Digital innovations in the gaming industry
It's probably clear at this point that the gaming industry is not about to retire anytime soon. On the contrary, the increasing speed of newly emerging technological innovations will take video games as we know it to an entirely new level. Pun intended.
Artificial intelligence
Artificial intelligence is not a new concept in gaming; it has been prevalent in the industry for quite some time. However, early applications of this technology have so far been quite restricted. Nowadays, we can witness AI being used not just in games but also in the game creation process. More and more gaming firms are seeing the immense potential of machine learning and are becoming more receptive to incorporating it into all aspects of game creation. This will most likely result in some intriguing developments for both businesses and players. An increasing number of online casinos are incorporating AI into their software. As a result, they enable gamers to have a more personalized digital vision, resulting in a more engaging experience. Next to that, internet casinos can also make use of AI to detect and prevent any form of compulsive behavior and, therefore, help manage gambling addictions.
Streaming
Streaming services like Twitch have become increasingly popular over the past few years. And, while the majority of people regard them as simply a kind of entertainment, they genuinely benefit both gamers and businesses. Gamers frequently consume streaming material to learn about new games on the market. The ability to watch actual gameplay before making a buying choice is extremely beneficial to players. Gaming firms, on the other hand, can utilize these channels to discover any possible concerns the audience may have with the currently existing games. This allows game developers to greatly increase their offering and allows users to have a say in improvements in the overall gaming experience.
Blockchain
Blockchain technology
is rapidly winning ground in many different industries, among which the gaming sector. Cryptocurrency is the currency of the future. Gaming businesses that begin to include crypto solutions into their offerings will open up new ways for gamers to pay for their games and in-game assets. NFTs, or non-fungible tokens, are making their entrance into the gaming scene by allowing gamers to buy in-game accessories and tools as NFTs, and therefore create and own a completely unique character that can't be copied by other players.
Cloud gaming
Cloud gaming is the most recent video game technology to dominate the market. Think of it as Netflix for gaming: you navigate through a game library, select a game, and it begins playing automatically. There are no CDs and no load times, and you can play on your phone, iPad, PC, or video game console. Cloud-based gaming solutions, such as Google Stadia, are making the whole gaming experience seamless and accessible from any location at any time.
Virtual reality and the metaverse
VR gaming is currently mainly accessible through independent software that can be installed on your PC, gaming console, VR gear, or mobile phone to engage in an immersive recreation of classic video games. The key difference with non-VR gaming is that the in-game environment now appears as a three-dimensional virtual reality world that you can observe in 360 degrees and virtually "touch" with a realistic sense of perception.
The metaverse takes this notion a step further by connecting various VR games to create a single interoperable experience for players, usually combined with blockchain technologies like paying with cryptocurrencies or buying in-game NFT assets to customize your character and the world around you. The metaverse is a unified and interoperable virtual reality (VR) realm in which users can interact with each other and the digital world around them using an improved human-computer interface (HCI) gear and software. Although gaming in the metaverse is a fairly new concept, it won't take long for the technology to become a dominant factor in the gaming industry. In fact, we've already predicted this trend back in 2011, with the movie Ready Player One. Companies like Decentraland, Sandbox, and Meta (formerly known as Facebook) are among the main early crypto game movers to watch:
Decentraland
Decentraland is one of the first firms that actively attempt to create a metaverse. It has a 3D VR platform with digital real estate, an Ethereum-based currency, and many options for multiplayer games. Decentraland has also made an investment in a firm named Decentral Games to expand its games capabilities. Recently, JPMorgan has become the first bank to join Decentraland looking for business opportunities in the metaverse.
Sandbox
Sandbox is another metaverse-native video game in which you can play, construct, own, and control a virtual area. Sandbox's economy is based on user-generated crypto and NFT assets, and it collaborates with worldwide brands to provide one-of-a-kind and enriching experiences. The Sandbox marketplace includes over 20,000 NFTs available for purchase and incorporation into your VR reality.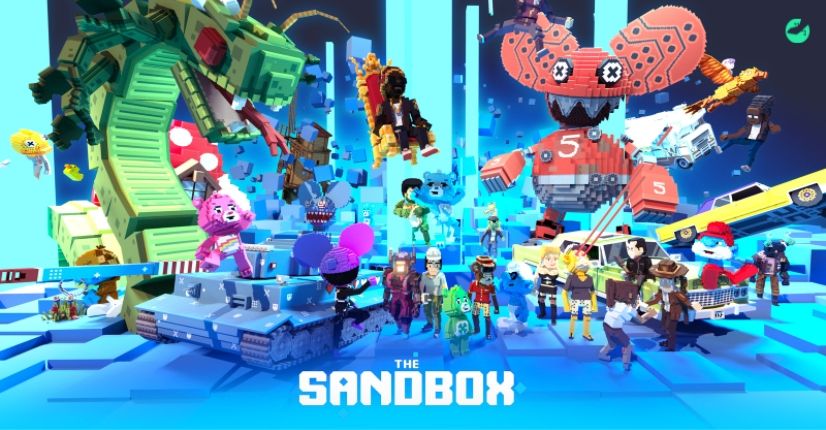 Quantum computing
When it comes to gaming, quantum computing is an area to keep an eye on in the coming years. Although the technology is still in its infancy, quantum computing has the potential to drastically disrupt the game industry (and the world) as we know it. These computers exceed everything that computers can accomplish currently, and the technology is poised to significantly disrupt the gaming industry. Because quantum computers have unfathomable levels of power and storage, they can generate the greatest images in real time. These computers also address a major issue that is currently affecting the gaming industry: predictability. Who wants to play a game in which they know exactly what is going to happen? The enormous store of algorithms in a quantum computer might make gaming unexpected and unique for each gamer.
Even if you think you've got your digitization under control, there are always additional improvements that can be made to help your business. Lizard Global is specialized in helping clients in any industry undergo their digital transformation. Together, we go on a discovery journey to find the right technologies for your business and implement them without negatively impacting your currently running processes.

Project: Status-K
Status-K is a gamified platform based on loyalty and rewards through the accumulation of so-called in-game Points & Koins. Status-K introduces players to the world of mobile gaming in an innovative and engaging way. Join Klans, explore different districts, and unlock new districts by competing on leaderboards with other Klans. Earn Points to earn Koins, then explore the in-app product catalogue to reward yourself with an appropriate event-related or third-party gift.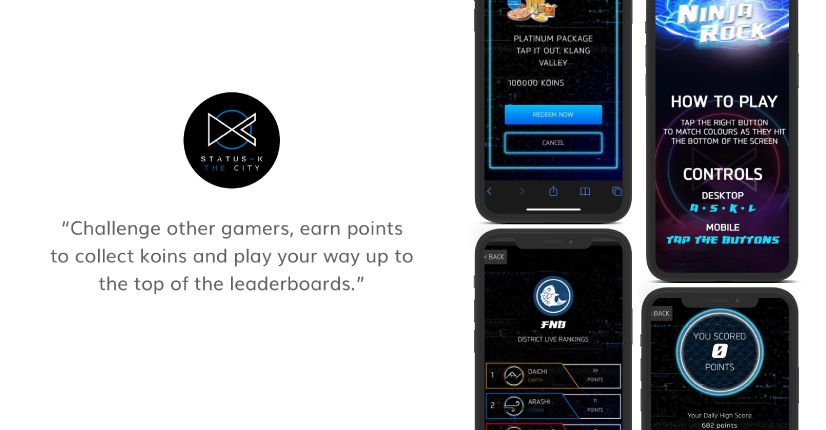 Project: The Better Sudoku App
There are already a lot of Sudoku applications available on the market. However, the majority of those apps have outdated looks and features, a limited number of puzzles, and the app is not being updated with new material. The few decent sudoku apps are crammed with adverts, which detracts from the playing experience. Furthermore, there is currently no sudoku software on the market that allows users to scan a hardcopy sudoku puzzle and convert it to a digital form in your app. Better Sudoku lets users play sudoku games on a contemporary platform, free of adverts, and with the option of integrating paper sudoku games into their mobile phone.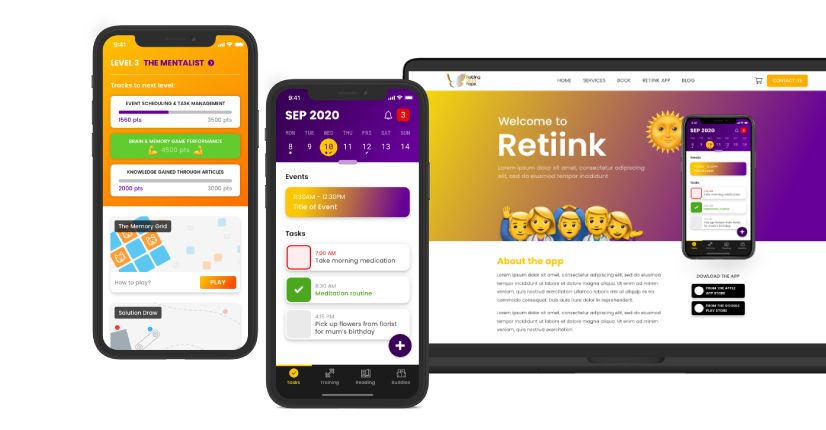 Project: Retiink
The mobile application of Retiink was created to assist users in their journey to recovery after a brain injury by offering an interactive platform for gamified brain training, progress monitoring, appointment and task management, support groups, and much more. The Retiink app is intended to make the healing process after a traumatic brain injury more interesting and meaningful. The incorporation of gamified elements into assignments and activities encourages users to continue on their path to recovery. When completing an in-app brain training, users may gain points and level up, and they can watch their progress over time.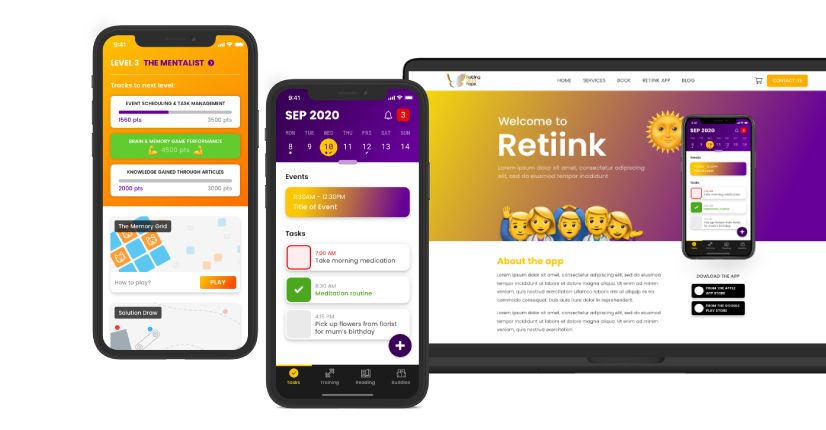 Digitally transform with Lizard Global
At Lizard Global, we know all about the benefits and future potential of gamification in app development. Here, gamification refers to turning certain features or functionalities of your app into an engaging "gamified" experience in the form of, for example, competitive leaderboards, progress display, or in-app rewards. Gamification is a great way to improve the engagement between your users and your app and increase the likelihood of them coming back for more and stay loyal to your product and brand.
Are you looking for a digital partner for the development of your web app or mobile application, and are you ready to take the step towards the digital transformation of your own business and industry? We can help! Get in touch with our experts by filling out the contact form on our website, or drop us a line on WhatsApp or our social media channels.

Curious about our other verticals? Check out our portfolio for an insight into all the industries we're supporting with digital solutions. Or take a look at our previous blogs on the digital transformation in:
Maritime
Healthcare
FinTech
Human Resources
Education
Community
Transport & logistics
Industry 4.0
Real Estate
Sports
Government
Tourism & travel
Retail